#PowerHour: Making Strategic Career Moves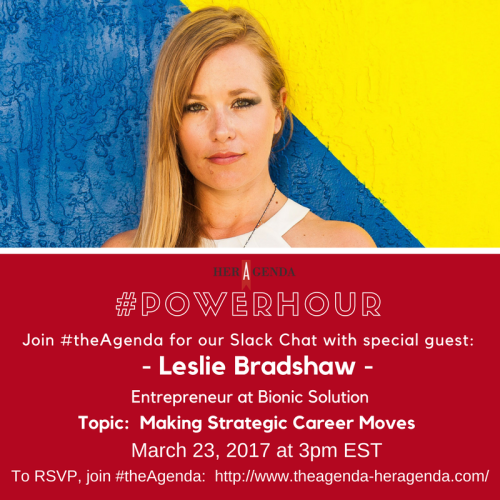 Gain insight on making sense of your job search process and how to effectively decide on your next career move. Leslie created the framework you need, she'll share that and answer any questions you have about making the right career moves.
Leslie is a battle-tested entrepreneur, innovator, leader, and growth-driver. As Entrepreneur at Bionic—a consultancy that brings the models of venture capitalism and entrepreneurship to drive growth within large enterprises—Leslie works with Fortune 500 clients in the energy, retail, financial, and CPG industries to help discover, validate, de-risk, and grow their new product pipelines.