#PowerHour With Christina Brown: Curate & Collaborate - Fostering Community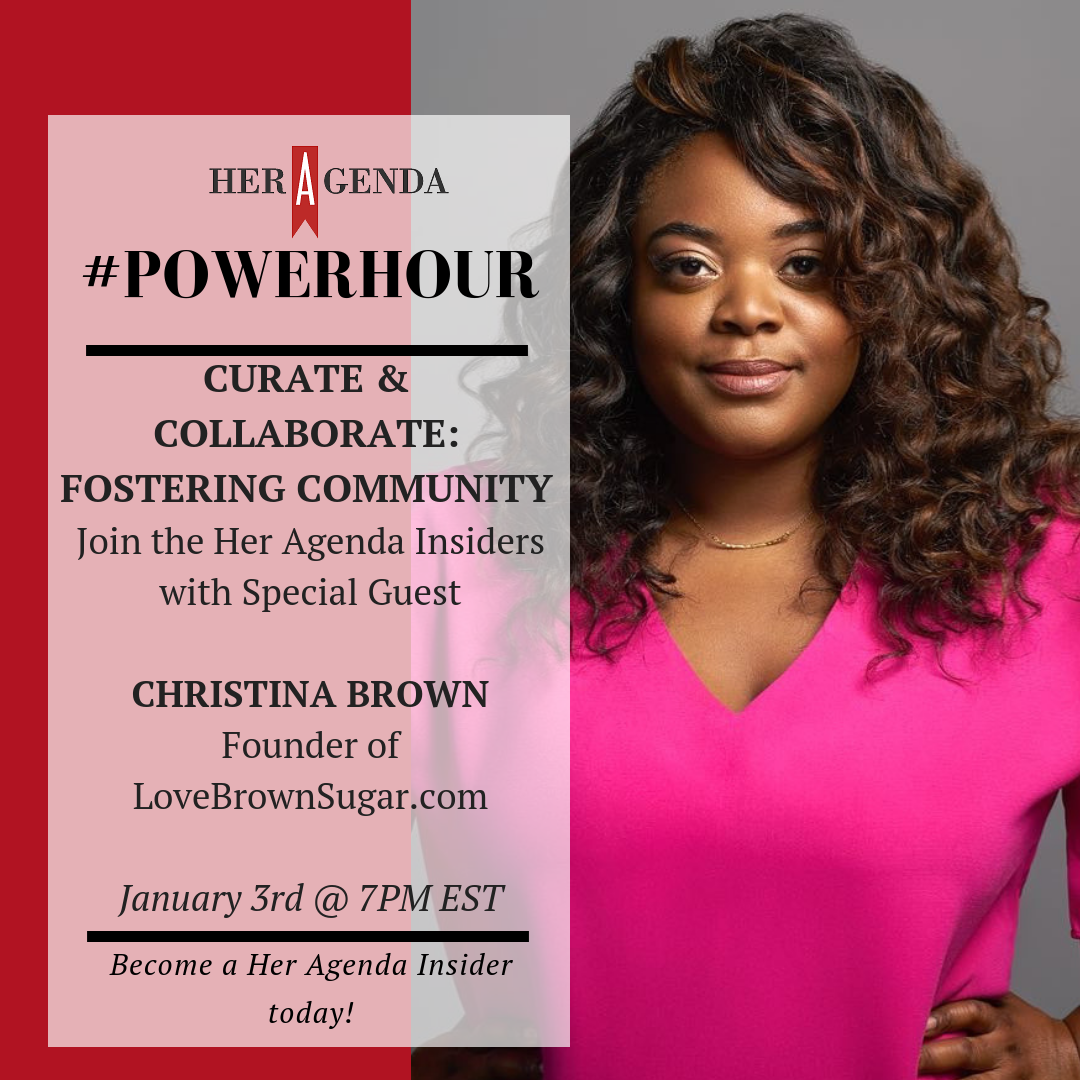 VENUE: SLACK (HER AGENDA INSIDERS!) - SUBSCRIBE TO JOIN THE CHAT
You can't deny the value of finding your tribe for your professional growth, well-being, and finding your next interest. Meanwhile, social media has allowed people to go beyond physical boundaries into creating digital communities, just like the Her Agenda Insiders! On January 3rd at 7PM, we will host Christina S. Brown, Founder of LoveBrownSugar.com for #PowerHour. We'll be chatting on our topic "Curate & Collaborate: Fostering Community."
Christina is a lifestyle blogger and digital media expert hailing from New York. She is the founder of fast-growing style & beauty destination LoveBrownSugar.com, mommy destination BabyBrownSugar.com, and digital empowerment community BrownGirlsLove. Recognized everywhere from the New York Times to Teen Vogue as a top lifestyle expert, Christina curates platforms for multicultural women with an emphasis on self-empowerment. She founded BrownGirlsLove after seeing a need to promote positive images of millennial women of color, and to inspire them through personal branding and entrepreneurship.
Did you know...BrownGirlsLove is having their annual POWER day on January 5th? Also that Her Agenda Insiders get $50 off? Join today for access to this chat, discounts, and a community of amazing women, just like you!