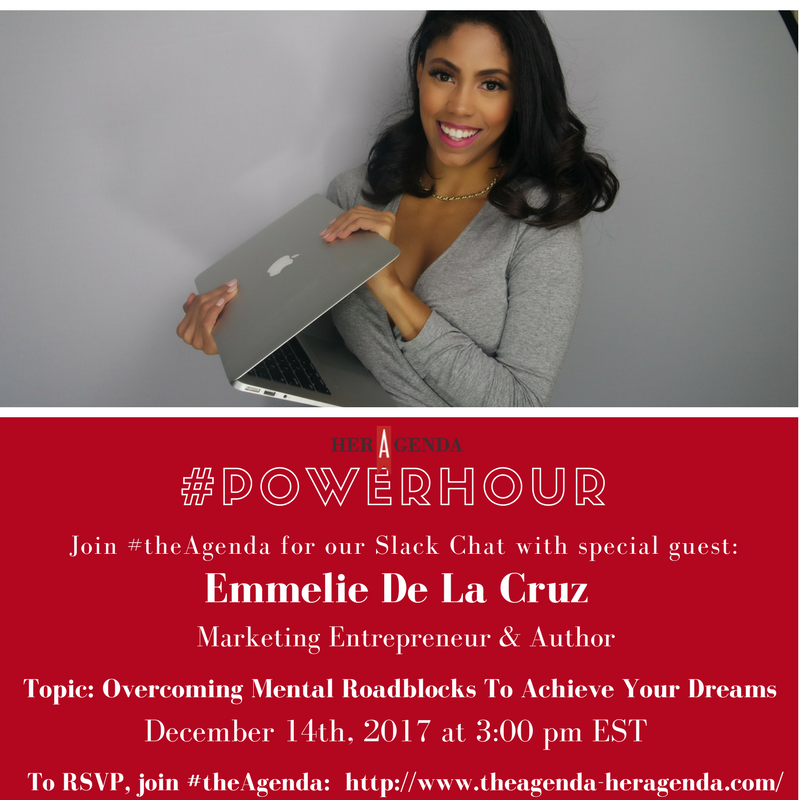 #PowerHour With Emmelie De La Cruz: Overcoming Mental Roadblocks To Achieve Your Dreams
By
Her Agenda Staff
Dec. 13 2017, Published 7:00 p.m. ET
With the New Year right around the corner, it's so easy to become overwhelmed by what we didn't accomplish in the past year, and what goals we want to set for ourselves in the next twelve months. Spoiler alert: your mindset plays a BIG role in how you approach thinking about and executing on both.
On December 14th, join us in #theAgenda for the final #PowerHour chat of 2017 with marketing entrepreneur and author Emmelie De La Cruz as she shares with us how we can overcome mental roadblock in order to achieve our goals for 2018 as well as our dreams moving forward.
You don't want to miss this conversation, so make sure you join #theAgenda today!