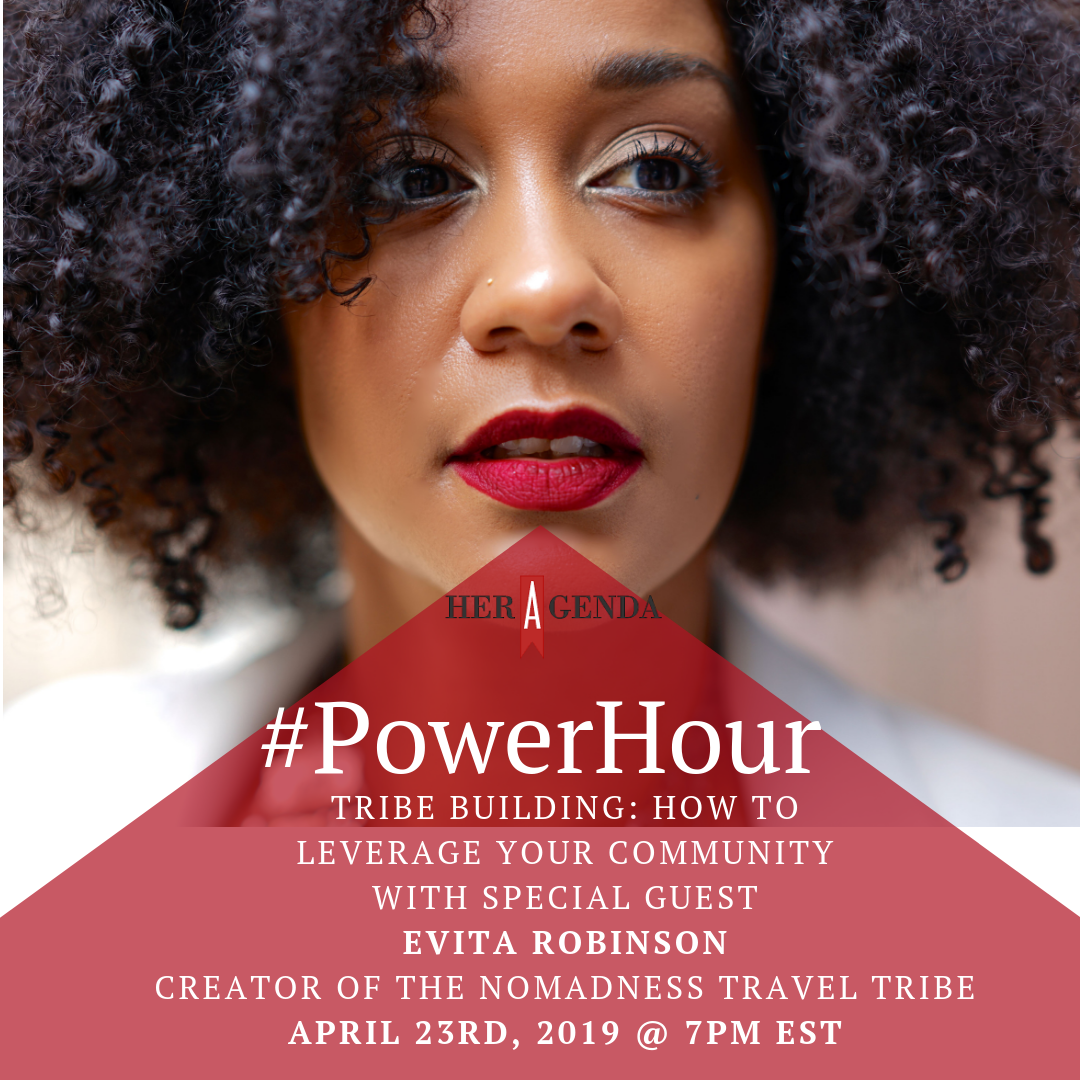 #PowerHour With Evita Robinson - Tribe Building: How To Leverage Your Community
By
Her Agenda Staff
Apr. 22 2019, Published 8:00 p.m. ET
With a background in television/video production & fine art, Evita Robinson has always been a creator in visual media. Yet, it was a trip to Paris, six weeks after graduating from Iona College, that changed the scope of her personal and professional life.
In September 2011, she created the NOMADNESS Travel Tribe, an online social community primarily for travelers of color. NOMADNESS was the first of its kind targeting black and brown millennials, in the newly coined 'black travel movement'. The group currently surpasses 20,000 international members, with over 100,000 passport stamps, and nearly 100 meetups a year, all across the globe.
From the success of the online group, Evita has garnered partnerships with Airbnb, various Boards of Tourism, Etihad Airlines, GoPro, Facebook Stories, Hyatt, Skift.com, and Issa Rae, who she Co-Executive Produces The NOMADNESS Project web series with on YouTube.
We'll learn more about the importance of nurturing relationships and creating an inclusive community that empowers members to take action. You won't want to miss this amazing chat!