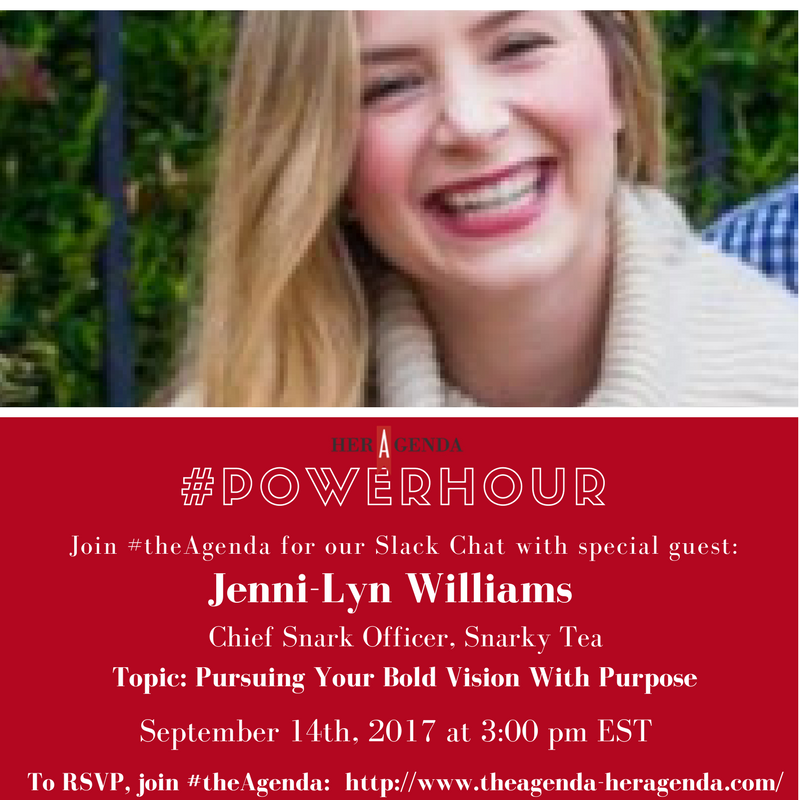 #PowerHour with Jenni-Lyn Williams: Pursuing Your Bold Vision With Purpose
By
Her Agenda Staff
Sep. 13 2017, Published 8:00 p.m. ET
When it comes to launching a business, consumers grativate to a brand that is trustworthy, honest and forthwright -- even when it isn't comfortable.
During our next #PowerHour Slack Chat, Chief Snark Officer of Snarky Tea Jenni-Lyn Williams will share with us what inspired her to launch a company that focuses on sisterhood and tea, but isn't afraid to tell you like it is with intention.
PLUS, YOU GET THE CHANCE TO WIN A SET OF SNARKY TEA!
Want in on the conversation? Make sure you join #theAgenda and mark your calendar for September 14th at 3 PM EST!