#PowerHour with Lily Herman: Exercising Accountability In The Age Of Fake News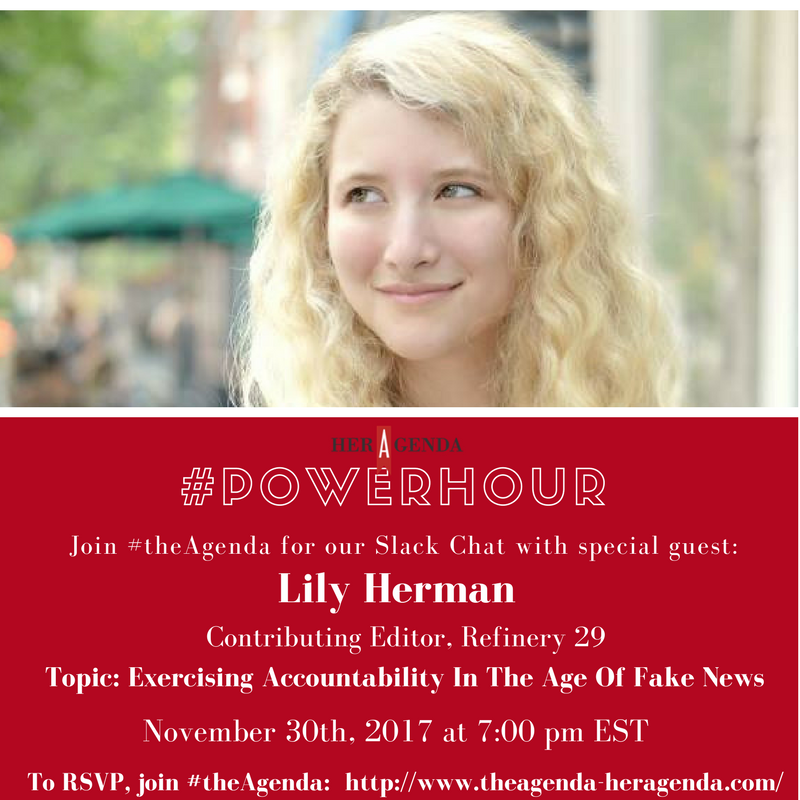 Following the 24-hour news cycle can be daunting, overwhelming and just down right exhausting. And with so much information coming from so many sources, how do you know which one to believe?
On November 30th, writer and Refinery 29 contributing editor Lily Herman will share her insight on navigating the age of 'fake news' and how we can better equip ourselves to make the best decisions when engaging with media.