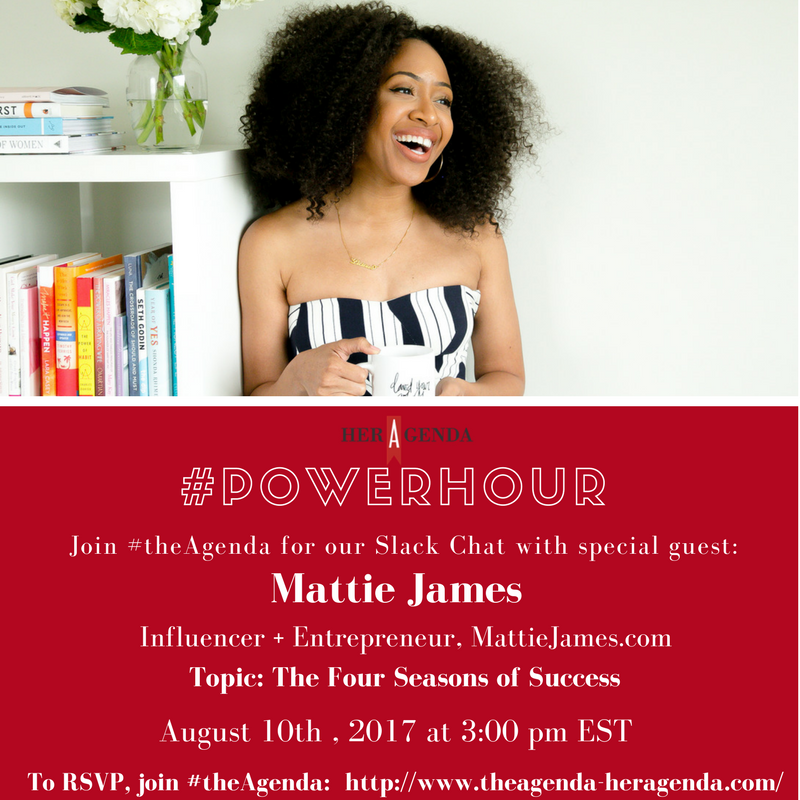 #PowerHour with Mattie James - The Four Seasons of Success
By
Her Agenda Staff
Aug. 9 2017, Published 8:00 p.m. ET
Have you ever felt like everyone in your circle or on your timeline is winning except for you? Do you feel like you've accomplished something incredible, only to feel like you're still not doing enough? Well, you're not alone.
Infropreneur and influencer Mattie James will join us on August 10th in #theAgenda to share "The Four Seasons of Success", and how we can navigate them without feeling pressure from the constant updates on our timelines to speed up our own unique journeys.
There will be a lot of gems shared in this chat that you don't want to miss, so make sure you join #theAgenda today!