#PowerHour with Nicole Cuellar: Embrace Your Authentic Self In The Work Place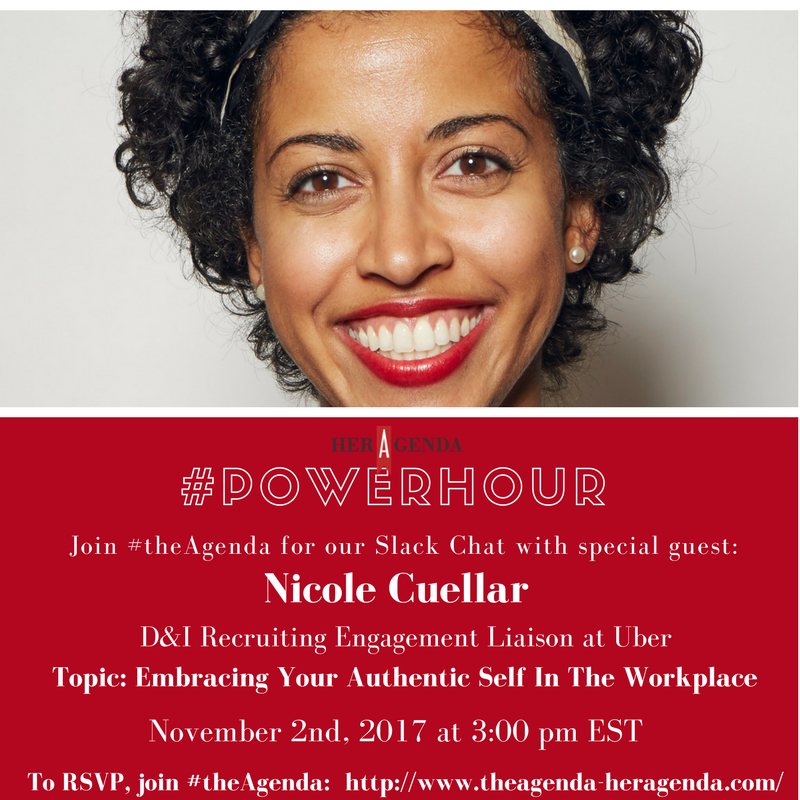 Have you ever felt the need to protect the real you while you're working your 9-to-5? If yes, then you're not alone. During our next #PowerHour Slack chat, Nicole Cuellar will share with us her experience working in tech, and why companies are focused on making their environments more inclusive and diverse on multiple fronts.
As Diversity and Inclusion Recruiting Engagement Liaison at Uber, Nicole is responsible for ensuring that her company is recruiting top-tier talent that will not only help make it better, but adequately represent our diverse society.
Mark your calendars and be sure to join #theAgenda for this insightful convesrsation on November 2nd at 3 PM ET.