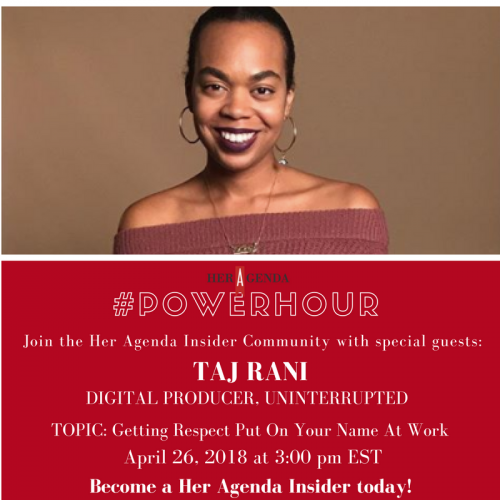 #PowerHour with Taj Rani: Getting Respect Put On Your Name At Work
By
Her Agenda Staff
Apr. 25 2018, Published 8:00 p.m. ET
Respect within the workplace seems like something that should never be questioned. But when you factor in different personalities and experiences, office politics and the occasional power trip - you may have your work cut out for you when it comes to letting your voice be heard.
But it doesn't have to be the case. On April 26th, digital producer for UNINTERRUPTED.com Taj Rani will join the Her Agenda Insider community to share how even when you are faced with adversity professionally, you can still advocate for yourself, let your work speak for itself and get the respect put on your name that your deserve.
To join the conversation, you must be a Her Agenda Insider. Click here to join today!