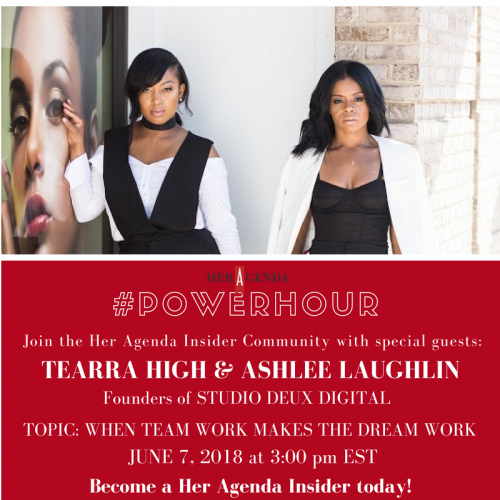 #PowerHour with Tearra High & Ashlee Laughlin: When Team Work Makes The Dream Work
By
Her Agenda Staff
Jun. 6 2018, Published 8:00 p.m. ET
When it comes to bringing a professional dream to life, sometimes two is better than one. The workload lightens a little bit, and you can have someone to bounce ideas off of. But how do you find that professional ying to your yang?
On June 7th, founders of Studio Deux Digital Tearra High and Ashlee Laughlin will join the Her Agenda Insider community to share how they created their digital studio, and what working as a team has taught them about their individual gifts and talents.
To join the conversation, you must be a Her Agenda Insider. Click here to join our community today!