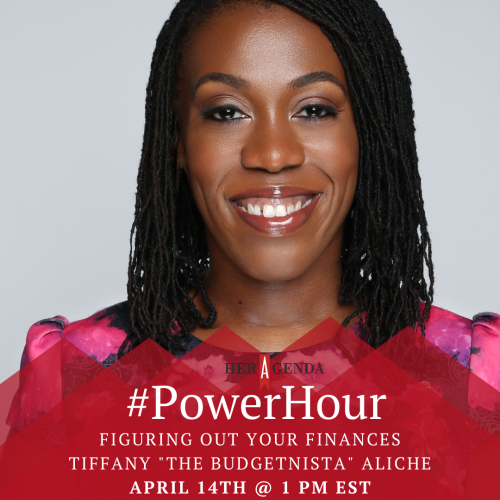 #PowerHour With Tiffany "The Budgetnista" Aliche: Figuring Out Your Finances
By
Her Agenda Staff
Apr. 13 2020, Published 8:00 p.m. ET
VENUE: Slack (Her Agenda Insiders!) - subscribe to join the chat
ADDRESS: https://heragenda.com/her-agenda-insiders
Get Tickets
Now is a great time to really figure out your finances! We're so excited to have "The Budgetnista" join us on April 14th to discuss how to figure out your finances-- whether that means budgeting, credit, investing or simply shifting your money mindset.
Tiffany "The Budgetnista" Aliche is America's favorite personal financial educator (thebudgetnista.com). Through her Live Richer Movement, she's helped over 1 Million women save, manage, and pay off millions of dollars.
A former teacher for ten years with a Master's degree in Education, Tiffany was instrumental in getting The Budgetnista Law (A1414) passed in January 2019, making financial education mandatory for middle school students in New Jersey.
Want to join the conversation? You must be a Her Agenda INSIDER to join the conversation. Become an Insider today for access to Power Hour chats, exclusive discounts, perks, and job opportunities only available to our community!