#PowerHour with Tonya Rapley: How To Make Real Money Moves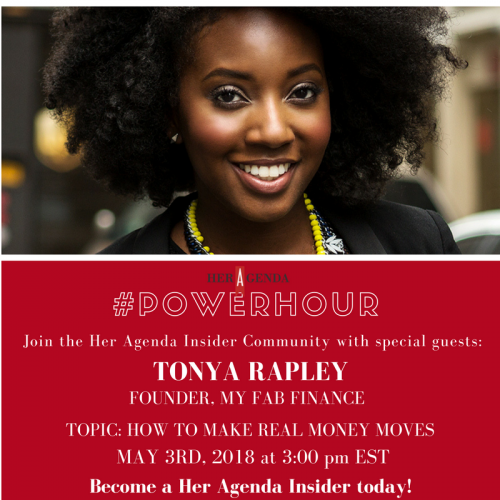 Money makes the world go round, but are you saving it (and using it) wisely?
With the cost of living constantly and student loan debt not disappearing any time soon, some millennials are struggling to prepare for the futures of their dreams because they are living paycheck to paycheck.
On May 3rd, founder of My Fab Finance Tonya Rapley will join the Her Agenda Insider community for the next Power Hour chat, and share tips on how we can make real money moves.
To join the discussion, make sure you're a Her Agenda Insider by clicking here.