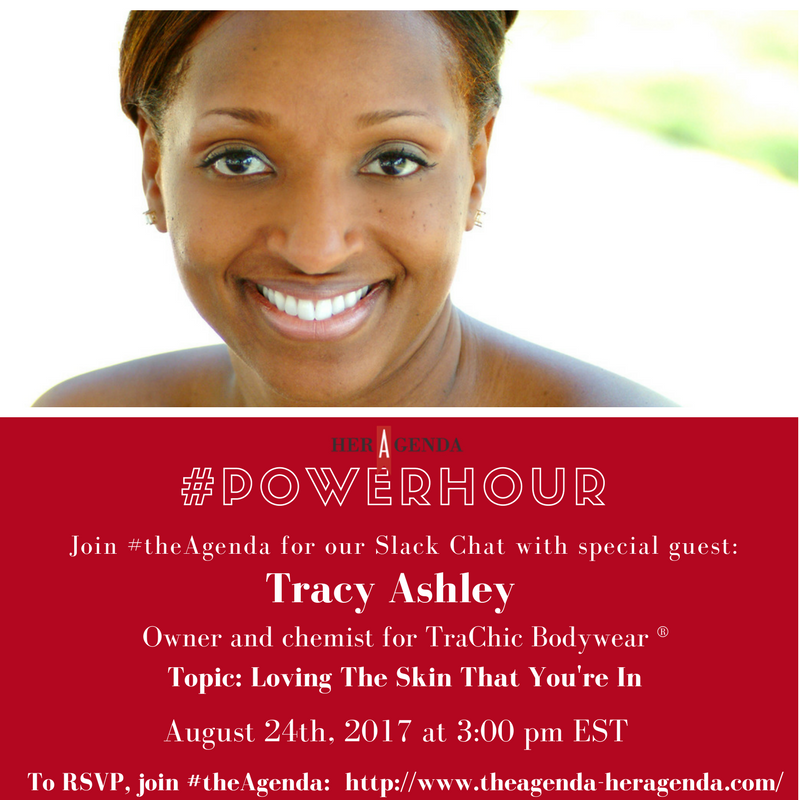 #PowerHour With Tracy Ashley - Loving The Skin You're In
By
Her Agenda Staff
Aug. 23 2017, Published 8:00 p.m. ET
When it comes to self-care, many people immediately think of cutting back on coffee, sleeping in on the weekend, or getting a manicure or pedicure. And while all of those things are great, the one thing that they all have in common is the health of your skin.
On August 24th, owner and chemist for TraChic Bodywear will join members of #theAgenda to discuss how to truly "Love The Skin You're In." In addition, she will share the science behind healthy skin, what a good skincare regimen looks like, and how to love yourself more - regardless of the season of life you may be facing.
You don't want to miss this, so RSVP by joining #theAgenda today!