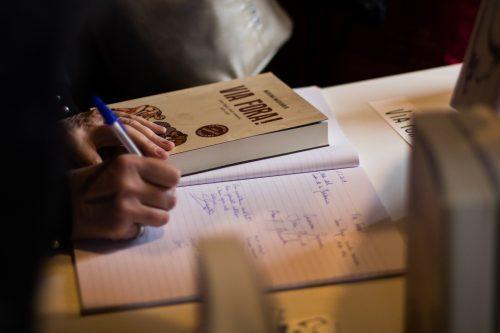 Primer Paso Para Empezar Un Negocio - First Step To Start A Business (For Spanish Speakers)
By
Her Agenda Staff
Jul. 11 2019, Published 8:00 p.m. ET
VENUE: Ecuadorian Consulate
ADDRESS: 24-15 Queens Plaza N, Long Island City, NY 11101
Get Tickets
Abrir un negocio en la ciudad de Nueva York puede ser intimidante al principio. Muchos empresarios se preguntan: ¿por dónde empiezo?
El objetivo de este curso es ayudarlo a comprender lo que significa ser un empresario exitoso en la ciudad de Nueva York.
Aprendera sobre las competencias básicas de los empresarios exitosos
Se evaluara para estas competencias y creara un plan de superación personal.
Conosera las motivaciones y los recursos necesarios para iniciar un negocio exitoso
Definira sus expectativas para su pequeña empresa y creeara un plan de acción para validarlas
Article continues below advertisement
Este curso es el primer módulo de la serie de cinco cursos; introducción a la iniciativa empresarial del Departamento de Servicios para Pequeñas Empresas de Nueva York (SBS).
Le sigue el segundo módulo, "Creación de una idea de negocio que funciona"
Todas personas deben RSVP para las entradas!
To open a business in New York City can be intimidating at first. Many businesses ask themselves: "Where do I begin?"
The objective of this course is to help you understand what is important to be a successful business in New York.
You will learn about the core competencies of successful entrepreneurs
You will be evaluated for these competencies and create a plan of self-improvement.
Get the motivations and resources needed to start a successful business
Define your expectations for your small business and create an action plan to validate them
This course is the first module in the five-course series; introduction to the New York Department of Small Business Services (SBS) entrepreneurship.
It follows the second module, "Creating a Business Idea That Works".
Everyone must RSVP for tickets!