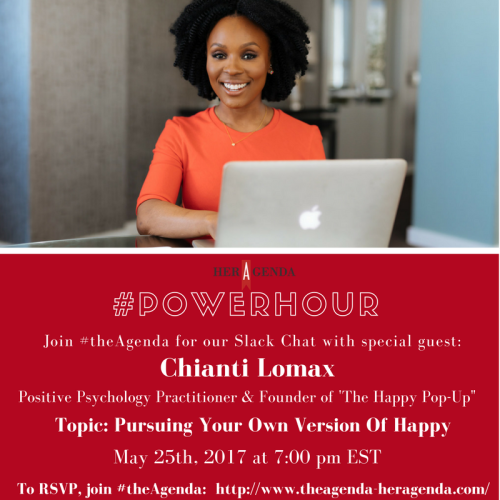 Pursuing Your Own Version Of Happy
By
Her Agenda Staff
May 24 2017, Published 8:00 p.m. ET
"Happiness is an inside job" is an age-old saying that holds a lot of weight, but can sometimes be hard to practice. And while adulting brings forth many stresses, challenges and obstacles on a daily basis, we can't forget to take care of ourselves from the inside out, and ensure that we're doing things that bring us full and complete joy.
Our guest for the next #PowerHour Slack chat is positive psychology practitioner and creator of "The Happy Pop-Up" . During our chat, Chianti will share with us tools on how we can increase our happiness, and what a positive mindset can do for our productivity.
To RSVP for next week's chat, join #theAgenda, Her Agenda's exclusive Slack community today so that you won't miss out on this awesome conversation!