RENDER: Good Game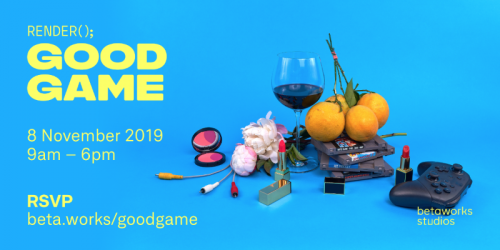 ADDRESS: 29 Little West 12th Street New York, NY 10014
Get Tickets
As we continue to explore frontier technology with our RENDER conference series, we are welcoming leaders and visionaries across a variety of fields.
For RENDER: Good Game on Friday, November 8th, we dive deep into the many facets of the gaming industry—the social and political ramifications of the technology, where we see it going, and why it's important to discuss and investigate.
How has gaming influenced our society?
What are the implications of forthcoming VR/AR environments?
How are gaming technologies used across other industries?
Are Esports investment opportunities here to stay?
Where is the community of gamers, on the forefront of connectivity, taking us next?
Join us at Betaworks Studios on Friday, November 8th.