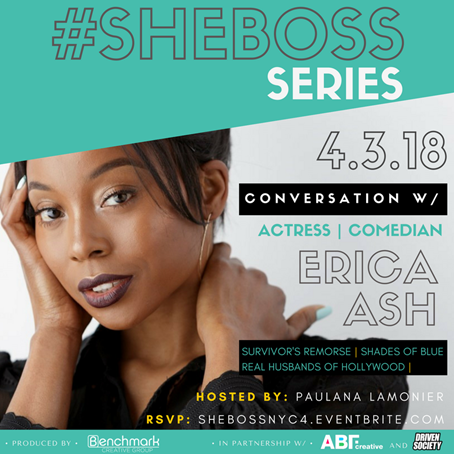 #SHEBOSS Series: Conversation with Erica Ash
By
Her Agenda Staff
Apr. 2 2018, Published 8:00 p.m. ET
Real. Honest. Unapologetic.
Launched in New York City, #SheBoss started as a series of events designed to discuss what women in business don't often speak about, but too often encounter.
On April 3rd, The Benchmark Group will present a one-on-one conversation with actress and comedienne Erica Ash, moderated by Paulana Lamonier.
#SheBoss is an event series designed for women at all stages of their career. The goal is to discuss unspoken situations that all women can relate to — stuff HR doesn't acknowledge and men will never understand.
To learn more about The Benchmark Creative Group, click here.