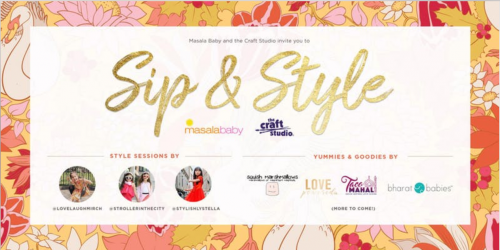 Sip & Style at the Craft Studio Tribeca - Hosted by Masala Baby
By
Her Agenda Staff
Aug. 14 2019, Published 8:00 p.m. ET
VENUE: Craft Studio Tribeca
ADDRESS: 174 Duane St NY, NY 10013
Guests will enjoy an exclusive Masala Baby Back to School and Holiday 2019 Collection preview & shopping experience as well as interactive styling sessions with some of our favorite IG Influencer mamas!
Mix and mingle while the kids get crafty with Craft Studio supervised activities like jewelry making, block printing, and more.
Grab your VIP gift bag and enjoy sweet treats, yummy bites, and fine wine!
Article continues below advertisement
Thursday August 15th at Craft Studio Tribeca
174 Duane St NY, NY 10013
Article continues below advertisement
Wednesday August 21st at Craft Studio Upper East Side
1657 3rd Ave NY, NY 10128