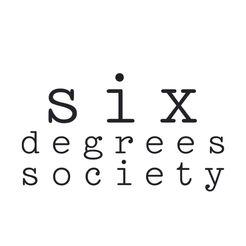 Six Degrees Society NYC Presents: Eat, Pray, and Love Your Way Through a Life of Independent Travel (Workshop About Traveling for Independent Women)
By
Her Agenda Staff
Jul. 16 2019, Published 8:00 p.m. ET
ADDRESS: 1204 Broadway (btwn 29th and 30th), 4th FLR, New York, NY 10001
Get Tickets
Six Degrees Society NYC Presents: Eat, Pray, and Love Your Way Through a Life of Independent Travel: Why more women need to travel solo, how to do it, and how to get the most out of it
Join us for a fireside chat with Kristen Vasan, world traveler and director of strategic platform partnerships at Foursquare, and self-taught travel hacker and jetsetter Morganna Nickoff. During this dynamic discussion, moderated by Six Degrees Society's Ashley Salamanca, the duo will share informative and actionable tips on why more women need to feel okay traveling alone and do it more often! Attendees will learn how to do it and how to get the most out of their trips.
What is a global tribe? And why and how are more #PowerWomeninTravel building them
Actionable steps to start your your first solo trip or adventure
Cultivating courage: how the confidence of solo travel can translate across your life
Top tips for staying safe as a solo female traveler
Article continues below advertisement
Curated Matches:
Before we sit down for our programming, each guest will get 2 curated 15 minute connections handpicked just for them based on bios submitted pre-event here: https://goo.gl/forms/D8Tvyr3ygwPSwaGF2 .
Or you can make sure to update your profile in your app with your most recent bio or email hello@sixdegreessociety.com with a copy.
About workshop leaders Morganna Nickoff and Kristen Vasan:
A self-taught travel hacker and lifelong jetsetter, Morganna is passionate about solo female travel and practicing healthy risk taking. Originally from the Pacific Northwest, Morganna began her marketing career at Boeing before spending several years moving to and traveling through Beijing, Paris, London, and New York City. Today she is Head of Commerical Marketing for Guinness World Records and moonlights as a standup comic, kickboxer, and cartoonist.
Article continues below advertisement
Kristen's decade-long run in the geolocation technology space has helped her bring value to some of the largest players in the travel industry, including Hilton, Condé Nast Traveler, HotelTonight, Marriott, Expedia, AirBnB, and TripAdvisor. Her specialties include consulting global brands on digital innovation, systems architecture, UI/UX design and more with a purview across a wide range of location and mobile marketing automation platforms. She currently oversees strategic platform partnerships at Foursquare across brands in travel, real estate, and emerging markets
Cancellation Policy: We have a 12 hour cancellation policy for our events. Please cancel directly in the app, otherwise you will not receive a refund. For members, please note that a no-show or cancellation (less than 12 hours before an event) will result in being charged a $12 fee. Remember, last-minute cancellations effect the people you're matched with – we appreciate your cooperation to ensure everyone has the best experience possible!