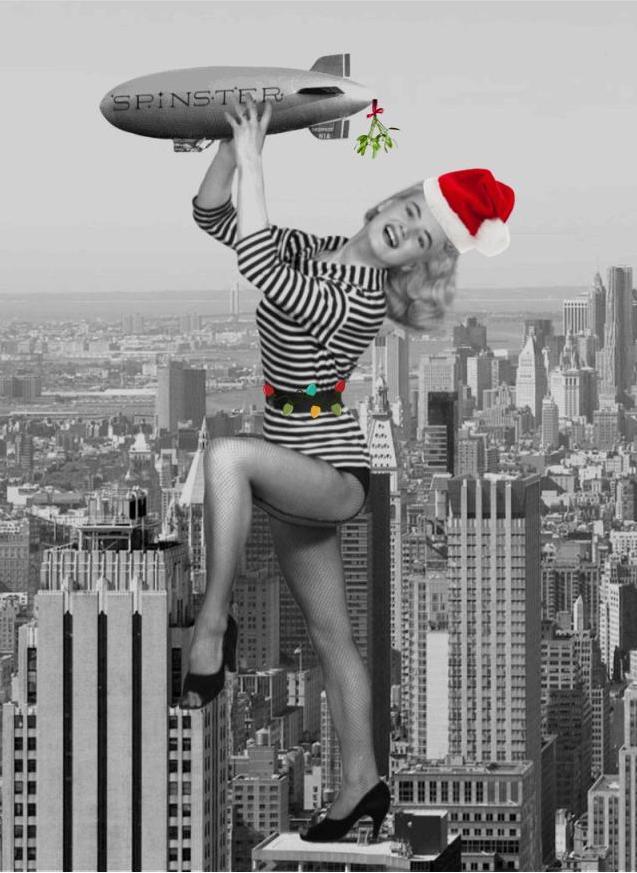 Spinster's Female Founder's Holiday Party: NYC
By
Her Agenda Staff
Dec. 14 2018, Published 7:00 p.m. ET
VENUE: Bowery Poetry Studios
ADDRESS: 310 Bowery, New York, NY 10012, USA
Get Tickets
Join us for a vintage-themed brunch filled with some of your favorite old (and new) female founder friends as we ring in the holidays! Drop in from your holiday shopping, grab some food, exchange your goods or services with other women entrepreneurs in a Dirty Santa gift exchange, and take home some holiday goodies! Details below!
Beautiful Bowery Poetry Studios
Celebrate the holidays in the beautiful Bowery Poetry Production Studios space! This brand new space in the New York City's iconic East Village is the perfect place to ring in the holidays.**Please note this space is in a third-floor walkup**
Women-Owned Restaurant Brunch
Hot Bread Kitchen's fresh bread and pastries (including their infamous Chocolate Babka!)
Milk Bar's holiday crack pie, birthday cake, truffles, and cookies
Cheese, fruit, vegetable hummus and meat trays
Unlimited refills at Spinster's signature Champaign cocktail bar
Article continues below advertisement
Dirty Santa Gift Exchange 2:30-3:30
Have a cool skill you could share like photography or copywriting? Own an awesome consulting service that could give out a free one on one session? Have an amazing product or service your customers can't refuse? Love a book by a female author you think your fellow entrepreneurs just have to read?
Find a creative way to wrap up that woman-inspired gift and bring it to our Dirty Santa gift exchange! Any gift counts, so long as it's wrapped! See here for full rules.
Meet Our Original Spinsters!
We have the nicest, smartest, most diverse women (and male allies) in our community. Come meet an amazing group of supportive, encouraging humans! You're guaranteed to make at least one amazing new friend!
Join our girl gang and become a Spinster Community Member to receive $10 off your ticket price. Join The Community on the Spinster landing page