Spirit Spritz Talk: Entrepreneurship in the Food Industry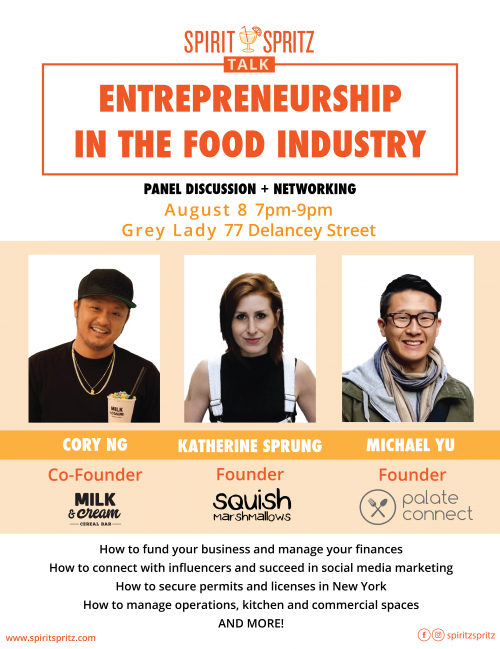 ADDRESS: 77 Delancey St, New York, NY 10002, USA
Get Tickets
Spirit Spritz Talk series are here – an initiative designed to educate and empower aspiring creative entrepreneurs through panels and workshops!
The event will take place at Grey Lady from 7pm to 9pm on August 8. Followed by the panel, you will have the opportunity to network with the the speakers and fellow attendees. Milk and Cream, Squish Marshmallows, and Grey Lady will also bring samples for attendees to taste. Refreshments, snacks, and goodies will be provided.
How to fund your business and manage your finances
How to connect with influencers and succeed in social media marketing
How to secure permits and licenses in New York
How to manage operations, kitchen and commercial spaces
And more!
Have any questions? Please feel free to reach out to suzie@spiritspritz.com.