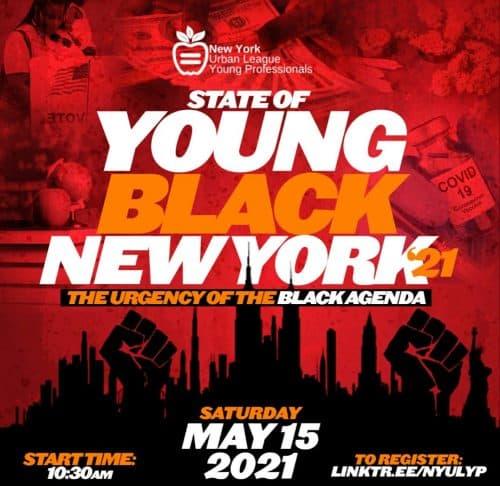 State of Young Black New York 2021: The Urgency of the Black Agenda
By Her Agenda Staff

May. 14 2021, Published 8:00 p.m. ET
Join the New York Urban League Young Professionals chapter for its signature event, State of Young Black New York on Saturday, May 15th, 2021 - virtually highlighting the State of Black NY report. In 2020 the New York Urban League commissioned this report that examined the position of Black households in the city's growth economy. Compiled as an 'Equality Index', a quantitative tool for tracking racial equality in New York, in order to measure the relative status of Black New Yorkers, this report examines the progress made by African Americans across multiple metrics in six categories: Economics, Health, Education, Social Justice and Civic Engagement.
Article continues below advertisement
This event is in response to that report and our theme is The Urgency of the Black Agenda, educating and empowering adults ages 21-40 to act around the categories mentioned above. During the event, a series of workshops including but not limited to the COVID-19 vaccine, voting, cannabis, cryptocurrency, education, and community reinvestment will be offered to specifically examine current NYC laws and policies and their impact on the Black community, while offering information and resources for New Yorkers. We will be also having our signature Black Marketplace taking place once again.