The Girls' Lounge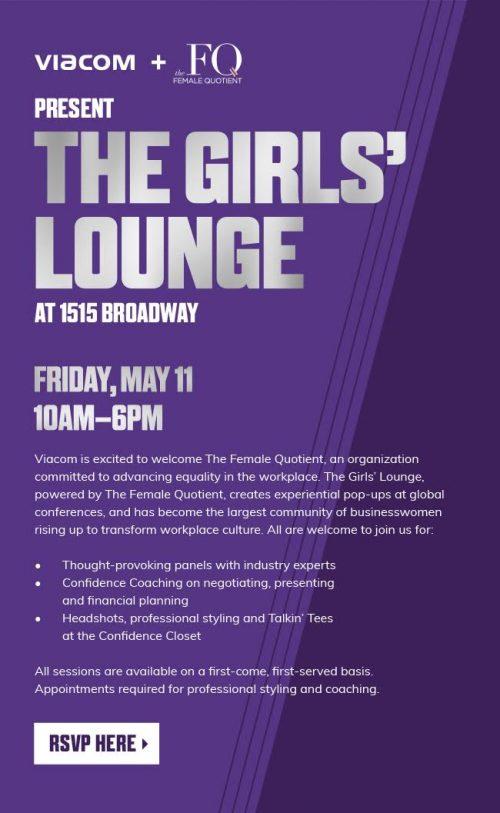 ADDRESS: 1515 Broadway, New York, NY 10019, USA
Viacom is excited to welcome The Female Quotient, an organization committed to advancing equality in the workplace. The Girls' Lounge, powered by The Female Quotient, creates experiential pop-ups at global conferences, and has become the largest community of businesswomen rising up to transform workplace culture. All are welcome to join us for:
Thought provoking panels with industry experts
Confidence coaching on negotiating, presenting, and financial planning
Headshots, professional styling and Talkin' Tees at the Confidence Closet
All sessions are available on a first-come, first served basis. Appointments are required for coaching and professional styling. Please note the styling appointments are 20 min. each, and include light touch ups for makeup and hair to refresh your everyday style.