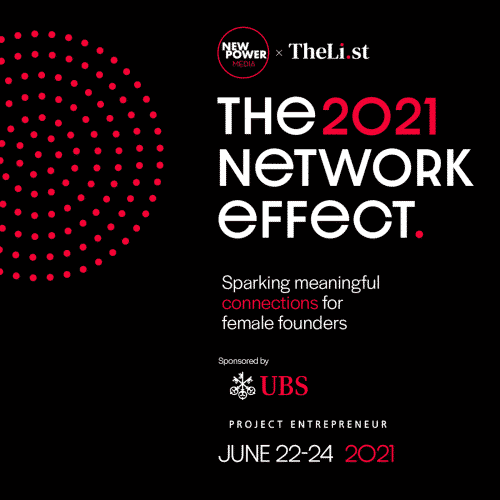 The Network Effect: Sparking Meaningful Connections for Female Founders
By
Her Agenda Staff
Jun. 21 2021, Published 8:00 p.m. ET
Get Tickets
New Power Media and TheLi.st present The Network Effect: Sparking Meaningful Connections for Female Founders, sponsored by Project Entrepreneur, a program of UBS.
The three-day virtual summit will highlight trailblazing founders, entrepreneurs and investors who are redefining what it means to be powerful. What they have in common is a passion for creating change, as well as an understanding of the importance of building meaningful relationships to drive success—in business and in life.
Their mission is help create an ecosystem of support for the next generation of entrepreneurs, particularly women of color. We want to usher in a new power dynamic that is diverse, inclusive, collaborative and yes, female!