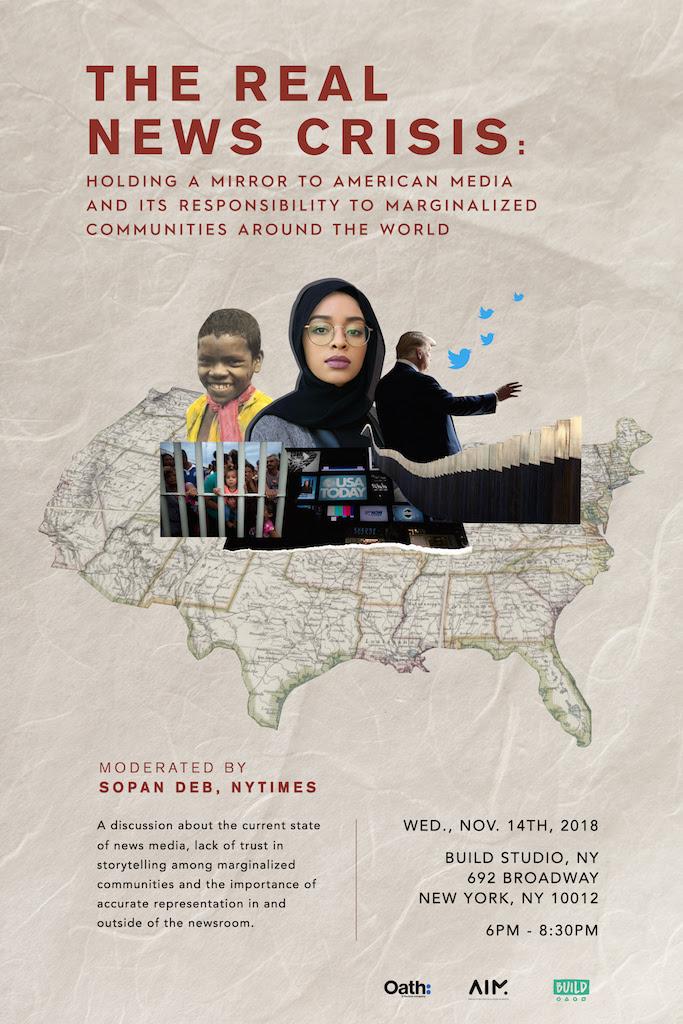 The Real News Crisis: NYC
By
Her Agenda Staff
Nov. 13 2018, Published 7:00 p.m. ET
ADDRESS: 692 Broadway, New York, NY 10012, USA
Get Tickets
Join this event for a discussion about the responsibility of American media towards PoC that AIM is producing in collaboration with BUILD Studio and Oath in New York on November 14th.
This 45 min conversation moderated by Sopan Deb from the NYTimes will focus on the current state of news media, the lack of trust in storytelling among marginalized communities and the importance of accurate representation for people of color in and outside of the newsroom.
With the midterms coming up, and two years for news orgs to reflect on their role in the election and coverage overall, we believe it's a pinnacle time to have conversations like these where we can ask those telling the stories what they are thinking about moving forward, especially for accurate coverage and the trust of underrepresented people.