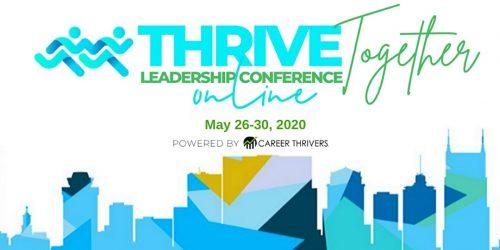 THRIVE TOGETHER Leadership Conference
By
Her Agenda Staff
May 25 2020, Published 8:00 p.m. ET
Get Tickets
WHAT IS THE THRIVE TOGETHER CON?
An intentional and inclusive online experience - both live and on demand - for you to gain relevant strategies, real connections and reliable resources to thrive in our current climate by increasing your influence, impact and income.
Advancing at an organization or growing a business often looks different for women and professionals of color. Many leadership development experiences lack the cultural context to provide relevant insights to help talented, ambitious and creative professionals like you thrive in your career. If you're looking for a personal and professional development experiences that meets your unique needs then you're in the right place!
Get ready for a power packed, action-oriented learning and development experience for reaching your next level! #letsthrivetogether