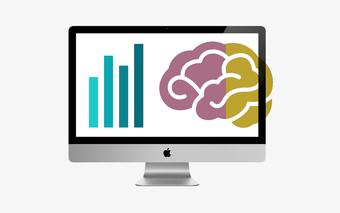 TOOLS FOR NAVIGATING AI/ML IN THE REAL WORLD
By
Her Agenda Staff
Aug. 29 2018, Published 8:00 p.m. ET
VENUE: GA NYC (Manhattan), HQ
ADDRESS: 902 Broadway 4th Floor, New York, NY 10010, USA
Get Tickets
The machine learning landscape has shifted dramatically as artificial/deep neural networks have become the technique of choice, solving a wide variety of previously difficult problems in machine intelligence. As a result engineers, data scientists and researchers everywhere are learning how to build these networks and are applying them to new products and domains.
Serkan Piantino is an entrepreneur and leader in technology in New York City. Currently, he is Founder and CEO of Spell. Previously he was Founder and Site Director of Facebook New York and Co-Founder of Facebook AI Research. During his 9 years at Facebook, he also designed and lead the development of many of Facebook's products and infrastructure including News Feed, Edge Rank, Timeline, and Messenger.
Serkan is an active advocate for the technology industry in New York City, having previously served on Mayor Bloomberg's Council on Technology and Innovation and currently on the boards of Tech:NYC and AFSE. Serkan holds a B.S. in Computer Science from Carnegie Mellon University.
Dataiku DSS is the collaborative data science software platform for teams of data scientists, data analysts, and engineers to explore, prototype, build, and deliver their own data products more efficiently.