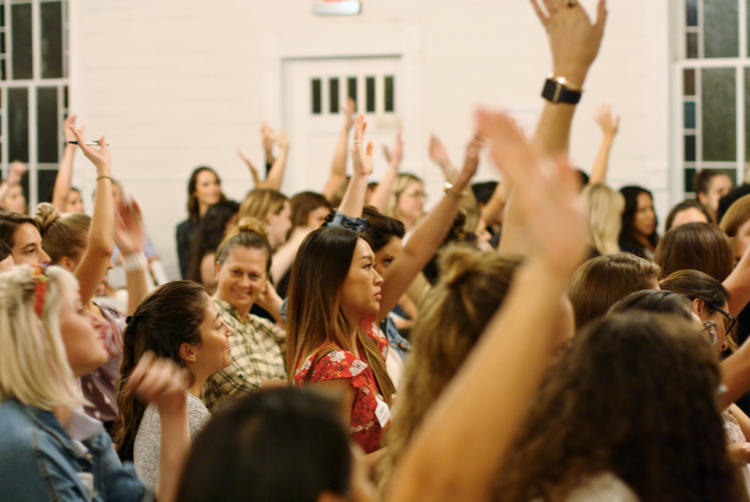 Town Hall - Women & Stock Market Investing: Austin
By
Her Agenda Staff
Nov. 14 2018, Published 7:00 p.m. ET
Get Tickets
Invest in yourself to become knowledgable.
And then invest in the markets to supercharge your wealth growth.
If money is power - investing is the super power you need to understand! It's also a topic not discussed amongst women enough AND the reality is we're underinvested.
Let's change that! Join Ladies Get Paid ATX for our last town hall of 2018 to hear from a panel of women deep diving the stock market.
It's time to dig in, get motivated, and become knowledgeable about the top financial vehicle used worldwide to grow wealth.
Anyone who wants to learn about the stock market
Anyone who's confused about/intrigued by/wanting to learn more about investing
Women with a lot of savings sitting in checking accounts not sure what else they could be doing or should be doing
Women who have money invested through their 401k but want to learn more about investing outside of their retirement accounts
Women wanting to have a well-rounded financial life
Article continues below advertisement
At each town hall our panelists share their raw personal experiences and learnings of the topic at hand. We then open up the conversation and encourage questions. The goal is for you to (a) leave knowing much more than when you first sat down and (b) meet like-minded women along the way!
More about Ladies Get Paid & Ladies Get Paid ATX:
Ladies Get Paid is a national (35k strong!) women's group supporting female financial empowerment and career development for professional women. This year we've had Wendy Davis and Gay Gaddis speak at our Town Halls and Hotel Ella and the Austin Winery were our generous hosts (learn more here and here).
Join the movement at ladiesgetpaid.com/join and get access to our Slack channel full of valuable resources.