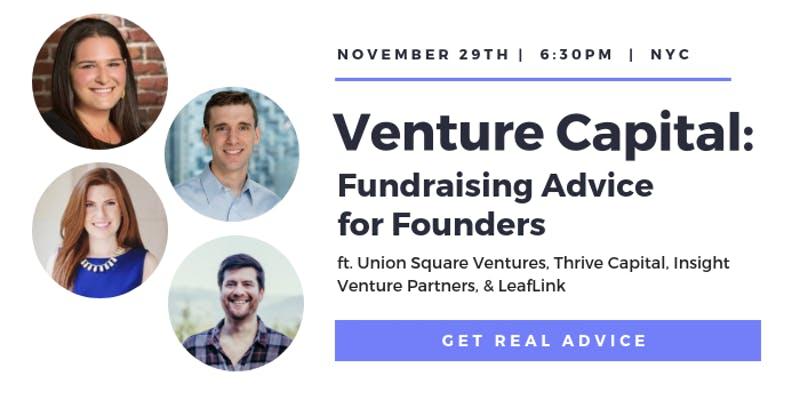 Venture Capital - Fundraising Advice For Founders: NYC
By
Her Agenda Staff
Nov. 28 2018, Published 7:00 p.m. ET
ADDRESS: 119 W 24th St, New York, NY 10011, USA
Get Tickets
Funding is one of the biggest pain points entrepreneurs face when building their companies.
For those entrepreneurs considering a venture path for their startups, we know the road ahead can seem daunting: making the right connections, valuing your company, closing the deal and strategically planning a future that makes sense for the business, as well as a new set of stakeholders.
Join us for a panel discussion with founders and investors who'll share their own insights from both sides of the table about securing early-stage funding.
Considering whether the venture path is right for your startup
Meeting the right people & building an investor funnel
Valuing your company
Deciding how much to raise
Understanding common mistakes and pitfalls in fundraising
Creating the right pitch
Negotiating
And much more!