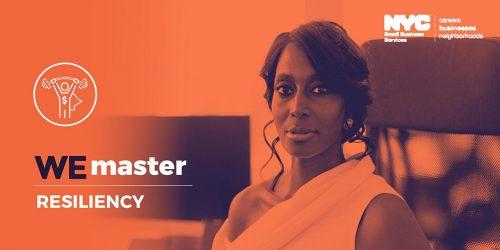 WE Connect Event: How to Pivot and Sell Online - Part 1
By
Her Agenda Staff
May 18 2020, Published 8:00 p.m. ET
Get Tickets
The event organizers will email the zoom link for this webinar before the session starts.
In support of small businesses across New York City who are now growing their businesses online, attorneys from Cleary Gottlieb and Start Small Think Big will present an online workshop covering (1) website Terms & Conditions and Privacy Policies, including whether and when you need to use them, what you should include, and what they mean; (2) how to avoid copyright infringement issues when adding textual and photographic content to your business website; and (3) how to protect your own copyrights and trademarks when doing business online.
Cleary Gottlieb has been committed to legal excellence for more than 70 years. With 1,300 lawyers in 16 offices in major global financial centers, we assemble the right teams, across practice areas and jurisdictions, to bring pragmatic, innovative solutions to complex business challenges. Learn more about them at www.clearygottlieb.com.
Start Small Think Big helps under-resourced entrepreneurs create thriving businesses in underserved areas so owners can build wealth for themselves, their families and communities. We do this by activating and engaging a top-tier network of professional volunteers who provide high-quality legal, financial and marketing services, at no cost. Learn more about them at https://www.startsmallthinkbig.org/.