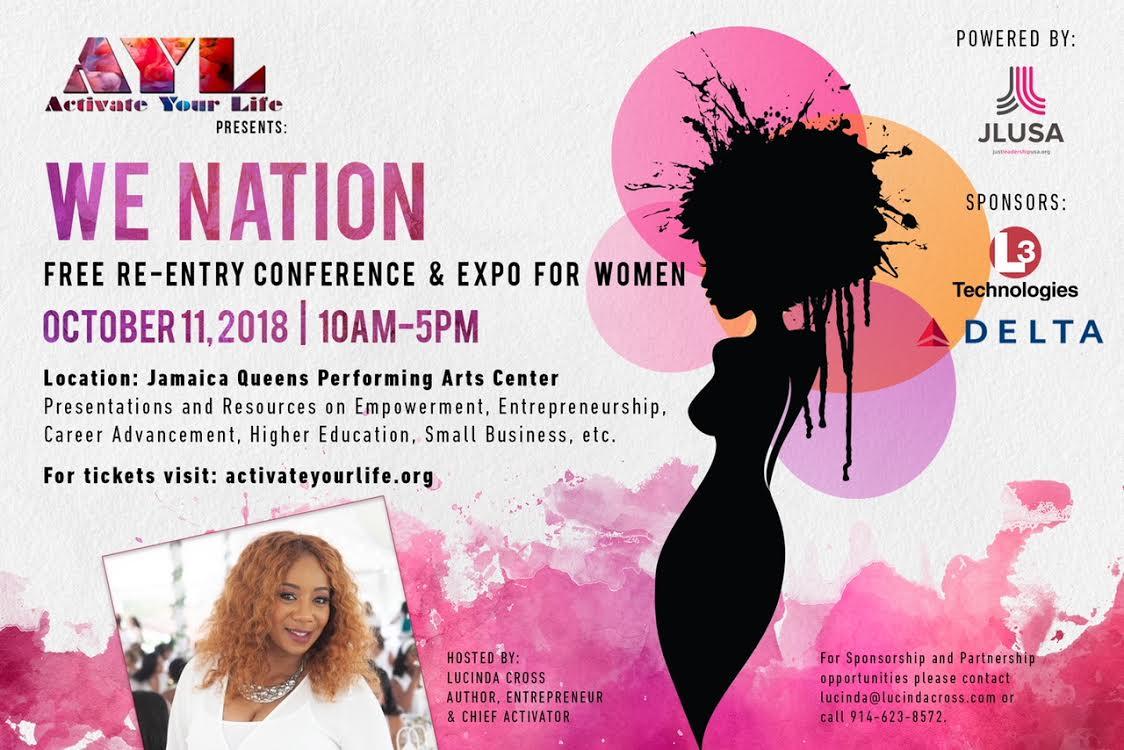 We Nation - Free Re-entry Conference & Expo for Women: NYC
By
Her Agenda Staff
Oct. 10 2018, Published 8:00 p.m. ET
VENUE: Jamaica Performing Arts Center
ADDRESS: 153-10 Jamaica Ave, Jamaica, NY 11432, USA
Get Tickets
Activate Your Life 501c3 presents The WE Nation Conference and Expo stands for (Women Empowered, Women Employed, Women Educated, Women Equality and Women Entrepreneurs).
Our mission is focused on Celebrating, Supporting, Educating and Connecting women together for re-entry into the community after hardship and difficult transitions. Activate Your Life recognizes the need to rebuild, restore and reinvent women by leveraging their brilliance to re-integrate into the community, reentry into the workforce and promote entrepreneurship for economic advancement.
It's our inaugural event, and it will bring hundreds of women, community leaders, advocates, activist, industry thought leaders, and key influencers together on October 11, 2018 for a day experience that will kickoff the National campaign.