WE NYC Alternative Sources of Funding Workshop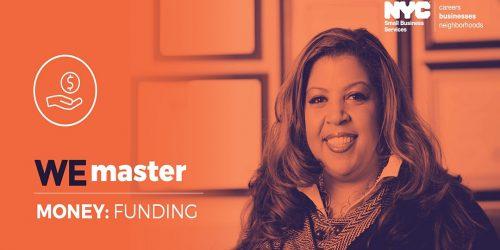 Get Tickets
WE Master Money: Funding is a series of workshops that are designed to help women entrepreneurs gain knowledge about alternative sources of funding for their businesses.
Learn about financing options for your business and how to talk to investors.
An overview of funding options
The 5 C's of credit that lenders look for
Interactive exercises to help understand capital
Perfecting your business presentation
For more information on the topics that will be covered in this class, you can access this interactive tool to assess your knowledge about funding options for your business.
Women entrepreneurs are key economic actors in New York City — building businesses that support families, uplift communities, and generate jobs.
Free services are available for women entrepreneurs across the five boroughs and in multiple languages.