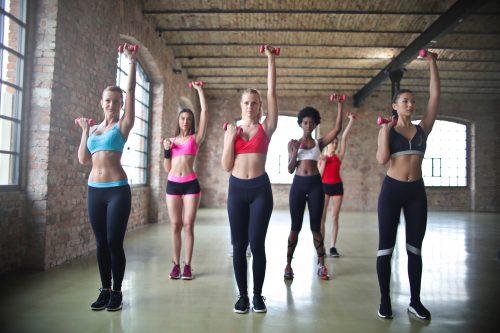 Win $1,000 to Spend on Self-Care, Hosted By GirlTrek! - Summer of Self Care Exercise Challenge
By Her Agenda Staff

Jul. 21 2019, Published 8:00 p.m. ET
GirlTrek is giving Black women weekly chances to win the Summer of Self-Care challenge during a Facebook live drawing held every Monday at 1:57 p.m. EST. The largest health movement and nonprofit for Black women in the country, GirlTrek is on a mission to help Black women experience joy, healing and radical self-care in ways no other group is doing.
Every week until September 15, GirlTrek will be awarding a woman with a $1,000 self-care stipend in a Facebook live broadcast held every Monday at 1:57 p.m. EST.
Article continues below advertisement
The Summer of Self-Care (S.O.S.) is a challenge to Black women to walk five days in one week to qualify to win $1,000 to spend on self-care. The newly-launched, web-based app summerofselfcare.org is a one-stop shop loaded with everything participants need to get started. Each week brings another theme and another chance to win – two weeks down (savor and sweat), eight more to go. The two rules are: Participants have to complete the weekly walking assignment and then spend the money on their own healing and happiness in seven days or less or the money goes back into the pot.
As a bonus, GirlTrek will be awarding $100 GirlTrek store shopping sprees to the best photos and videos from the week. To be considered, all participants have to do is tag @GirlTrek on Instagram and Twitter.
With 200,000 active members and counting, GirlTrek, as profiled on CNN, encourages Black women -- across all backgrounds and walks of life -- to use radical self-care and walking as the first practical step to leading healthier, more fulfilled lives. GirlTrek is on a mission to inspire 1 million Black women to walk in the direction of their healthiest, most fulfilled lives by 2020. It all starts with taking the pledge at GirlTrek.org.
GirlTrek was founded by T. Morgan Dixon and Vanessa Garrison. The two friends met in Los Angeles as college students. GirlTrek was recently featured on CNN and has been in The New York Times, People magazine, The Tom Joyner Morning Show and many other national outlets. GirlTrek's second TED Talk in two years, The most powerful woman you've never heard of, was released earlier this year.