Women Empowered in Cannabis Leadership Summit: Power & Collaboration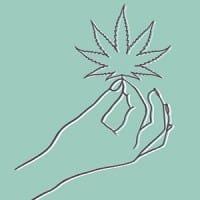 ADDRESS: https://www.linkedin.com/events/6806634260263526400/
Women have a once in a lifetime opportunity to build an industry from the ground up that is inclusive, diverse and just. We KNOW we have this opportunity and hundreds of thousands of us, around the world, are drawn to work with the mother plant. Yet, we are continuing to lose power in cannabis.
In 2017 women held 36% of C Suite positions in cannabis. Today, less than 8% of CEOs are women and only 38% of all positions in cannabis are held by women. Women are losing their power in cannabis...fast.
We know that statistically women have a higher rate of return on investment, lower turnover and a faster rate to profitability than their male counterparts - so why are we losing ground at such an alarming rate? This is one of many questions we will explore at the Leadership Summit: Power & Collaboration.
Article continues below advertisement
In order to lead a successful team and company we have to be comfortable with both power and collaboration. The Leadership Summit will explore, though keynotes with leading CEOs and executives and panels with women throughout the industry, we'll explore:
Why are women losing power in cannabis and how can we stop it?
Women are often afraid to ask for or take power - why and how can we encourage them to take more?
How does working with the mother plant empower women in the industry?
Collaboration, the benefits and pitfalls
How Power and Collaboration work together
What Messaging can we use to portray the power women actually have in cannabis
At WEIC we can't just sit back and watch more women lose their positions and power. We know that we, as a community, have the talent, ambition and smarts to stop the Power Drain. We also know we can't do it alone. We invite you to join your community for the day so that we can, as a collective, tear these barriers to the ground. This is a day to put in your calendar and make sure you don't miss. Without your participation and voice we are weaker and gaining our power will take longer. We need you in this collaboration. #bettertogether #upliftingeachother