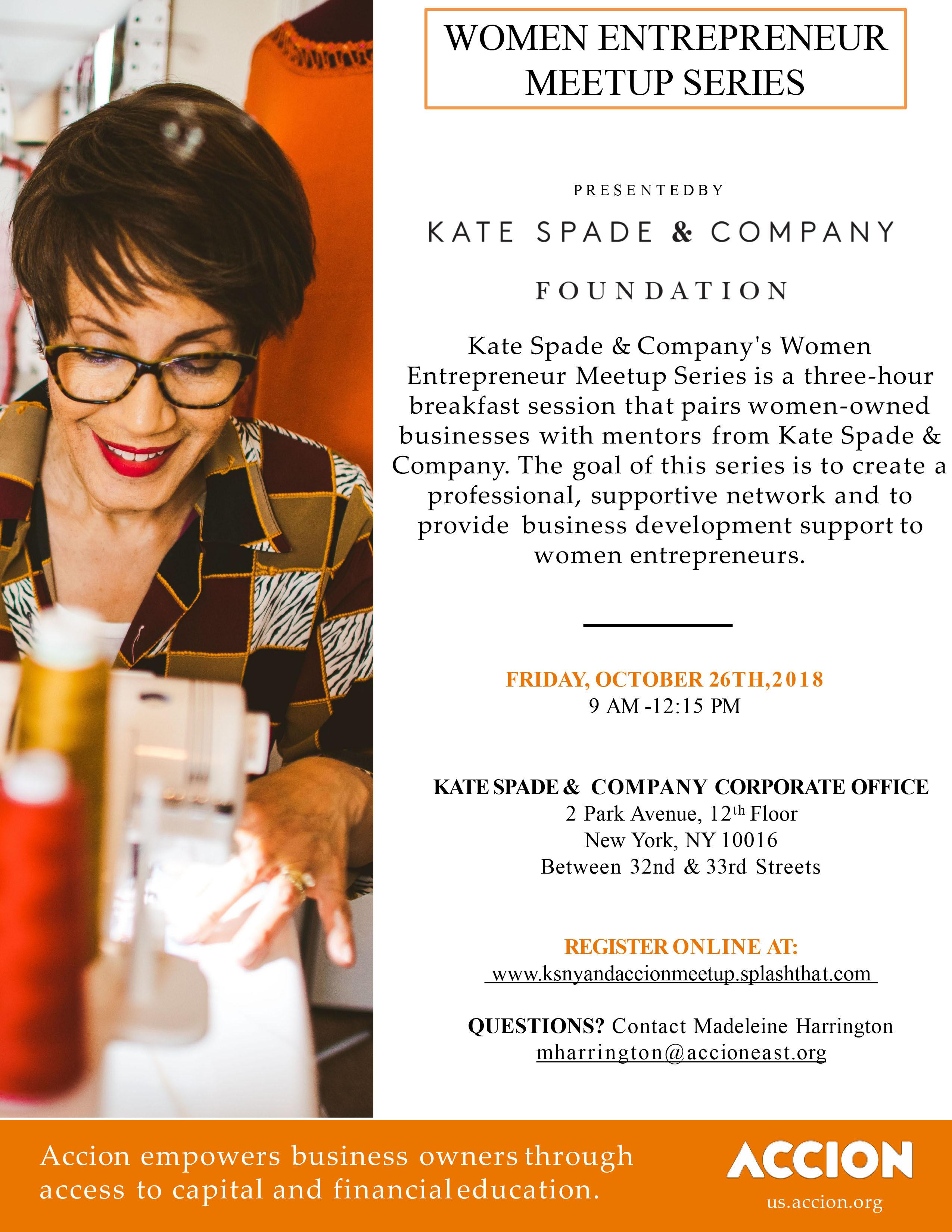 Women Entrepreneur Meet Up Series - Presented By Kate Spade & Company Foundation: NYC
By
Her Agenda Staff
Oct. 25 2018, Published 8:00 p.m. ET
VENUE: Kate Spade & Company Corporate Office
ADDRESS: 2 Park Ave, New York, NY 10016, USA
Get Tickets
Kate Spade & Company's Women Entrepreneur Meetup Series
is a three-hour breakfast session that pairs women-owned businesses with mentors from Kate Spade & Company. The goal of this series is to create a professional, supportive network and to provide business development support to women entrepreneurs.
This Series Will Cover the Following Topics:
Licensing: Learn the ins and outs of this process, including what can be licensed, and what goes into a licensing agreement.
Production: Learn to transform your vision from raw materials to a finished product that's ready to be sold on a larger scale.
CRM: Also known as Customer Relationship Management, learn how you can use this system to manage client interactions, improve relationships with customers, and ultimately increase your sales growth.
Legal: Learn to establish and maintain trademarking use and rights.