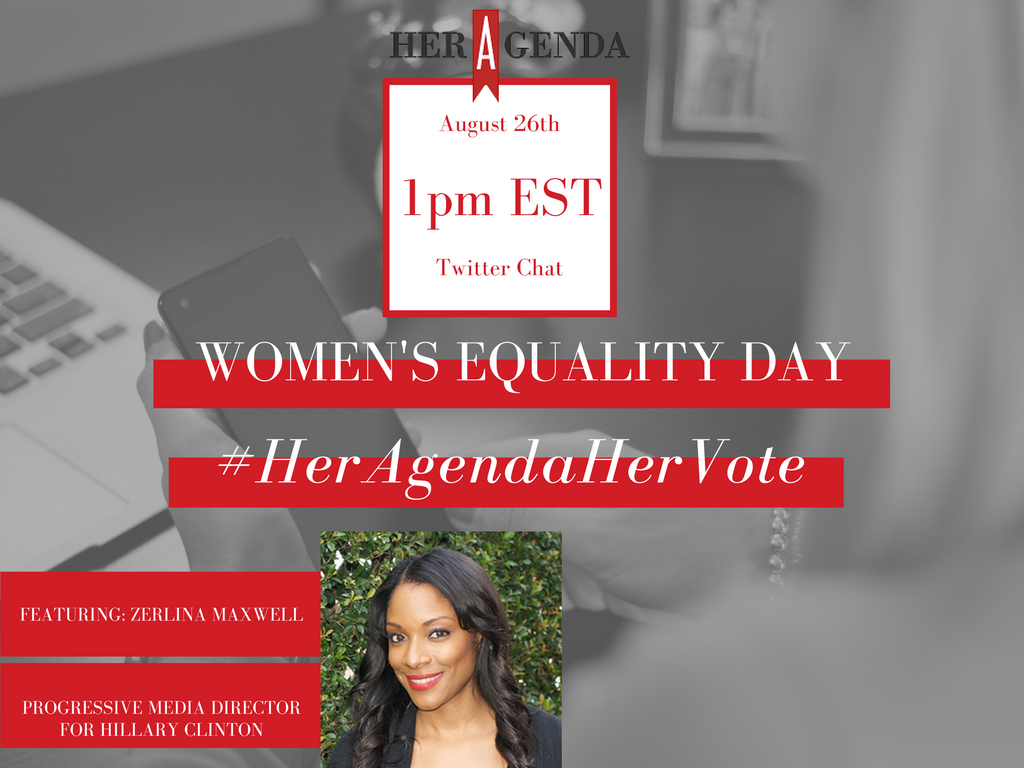 Women's Equality Day Twitter Chat #HerAgendaHerVote
By
Her Agenda Staff
Aug. 25 2016, Published 8:00 p.m. ET
VENUE: Twitter - use #HerAgendaHerVote
Hashtag: #HerAgendaHerVote
Topics we will focus on:
-Share what's on their agenda this voting year.
-Share the issues you care about and why you plan to support those issues by voting both locally and nationally.
-Reflect on the progress you feel has been made since women first got the right to vote to now.
In honor of Women's Equality Day, share what it meant for you to vote for the first time.
Our managing editor Eve Stern will be running this chat.
Other special guests will be announced soon!