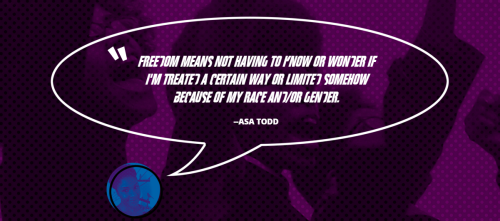 Women's Freedom Conference
By
Her Agenda Staff
Oct. 24 2015, Published 8:00 p.m. ET
COST: $15 Student; $25 General Admission; $40 Reserved Seating; $60 Reserved Seating and commemorative tee; $75 VIP Reserved Seating
VENUE: The New School- Theresa Lang Community Center
ADDRESS: 55 W 13th St, New York, NY 10011, USA
The Women's Freedom Conference, is all-digital, 100% online event, will center and amplify the unique voices and experiences of underrepresented women who have been disenfranchised beyond gender alone– women of color whose identities are intersectional and whose womanhood is shaped and defined along those intersections. In partnership with Black Star Media, the Conference will usher in a new era of conferencing that provides more access to quality content to more people around the world.
Last year, three close friends were having a conversation about the need to empower women, and one raised the idea of hosting an action that would bring together women of color from around the world together in one space. She asked the other two women if they would be interested in working to make it happen and they enthusiastically agreed. Initially conceived as a "freedom march" that would convene thousands of women in one American city, the women later decided that the platform would be more widely accessible to more people if it was a digital conference that could be accessed from anywhere in the world.
The mission of the conference is to center Women of Color– our success, our concerns, our work, our activism, and our existence as vital contributors to making the world a better place. The Women's Freedom Conference is designed to make sure that women of color from around the world have a space to speak out and be heard, to teach others and to learn from each other, and to inform people of the work that they are doing in their respective communities.