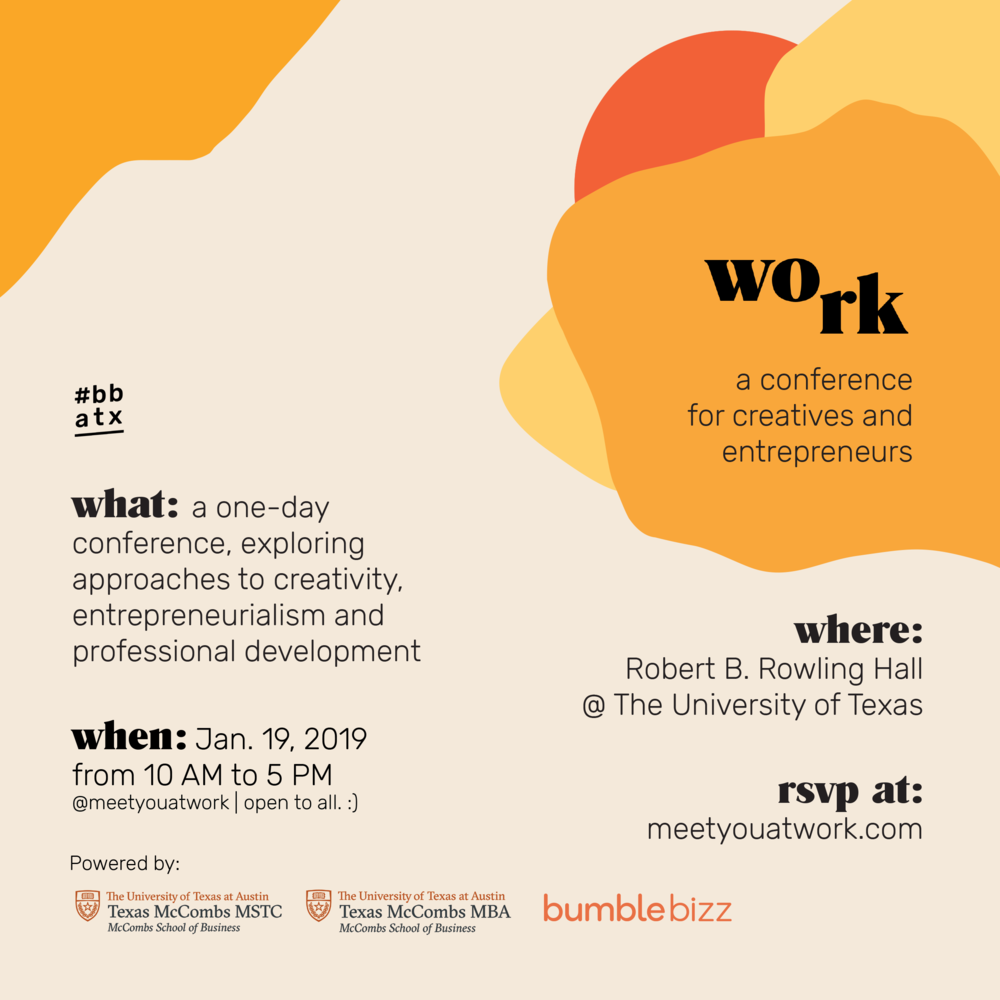 Work - A Conference For Creatives And Entrepreneurs: Austin
By
Her Agenda Staff
Jan. 18 2019, Published 7:00 p.m. ET
VENUE: Robert B. Rowling Hall @ University of Texas
ADDRESS: 300 W Martin Luther King Jr Blvd, Austin, TX, 78712
Get Tickets
WORK is a biannual conference, exploring new ideas and approaches to creative and entrepreneurial work. Hosting 300 guests every summer and winter, this biannual, one-day event's panels, workshops and speaker sessions touch on personal and professional development, marketing, wellness, business management and entrepreneurship. ✨The next WORK conference is on January 19, 2019 from 10 AM to 5 PM at the University of Texas at Austin's Rowling Hall.
Launched by #BBATX in January 2018, WORK is designed for women and nonbinary small business owners, new entrepreneurs, freelancers, solopreneurs, industry leaders and creative professionals. Produced by #BBATX and powered by Texas MSTC, Texas MBA and Bumble Bizz, the Winter '19's WORK conference pops up on Jan 19, 2019 at Rowling Hall. Curious about the last conference? Download Summer '18's #WORKbook.
The Winter 2019 schedule and speaker information can be found here.