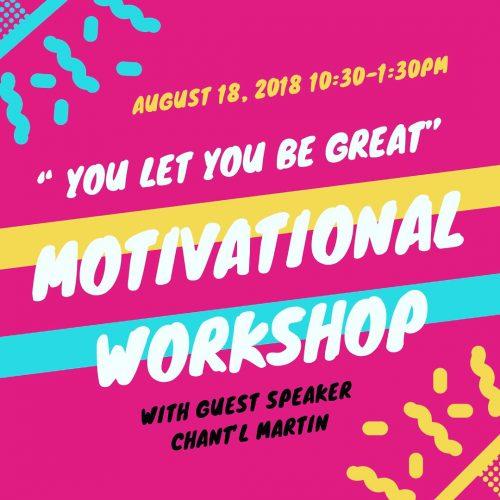 "YOU let YOU be GREAT" Motivational Workshop
By
Her Agenda Staff
Aug. 17 2018, Published 8:00 p.m. ET
VENUE: Nexxt-Gen & Glow Bar Conference Center
ADDRESS: 6595 Coventry Way, Clinton, MD 20735, USA
Get Tickets
If you're a goal setter but have a hard time being a "Goal Getter" then this event is for you. If you need help identifying opportunities by eliminating obstacles standing in your way of accomplishing your goals, this event is for you. Lastly, well lastly... THIS EVENT IS FOR YOU!!!
Use code EEB to get 10% OFF your purchase until August 11, 2018.
Modest refreshments will be provided and each attendee will receive a FREE copy of Chant'l Martin's new E-book prior to the event date.
There will also be a few select vendors on site.
About Beacon DC's Speaker:
Chant'l Martin is the founder of Thrive Lounge, a company that aims to revolutionize the way women think about their future by helping them create a miraculous vision and dream unapologetically. She loves sharing her journey from making 20K a year as a receptionist to running million dollar marketing campaigns for a billion dollar fintech startup. She's passionate about helping millennial women crush their goals and she's been featured speaking on this topic on Great Day Washington, Blogger Week UnConference and SheOwnsIt.com.