10 Foods That Are Good For Your Mental Health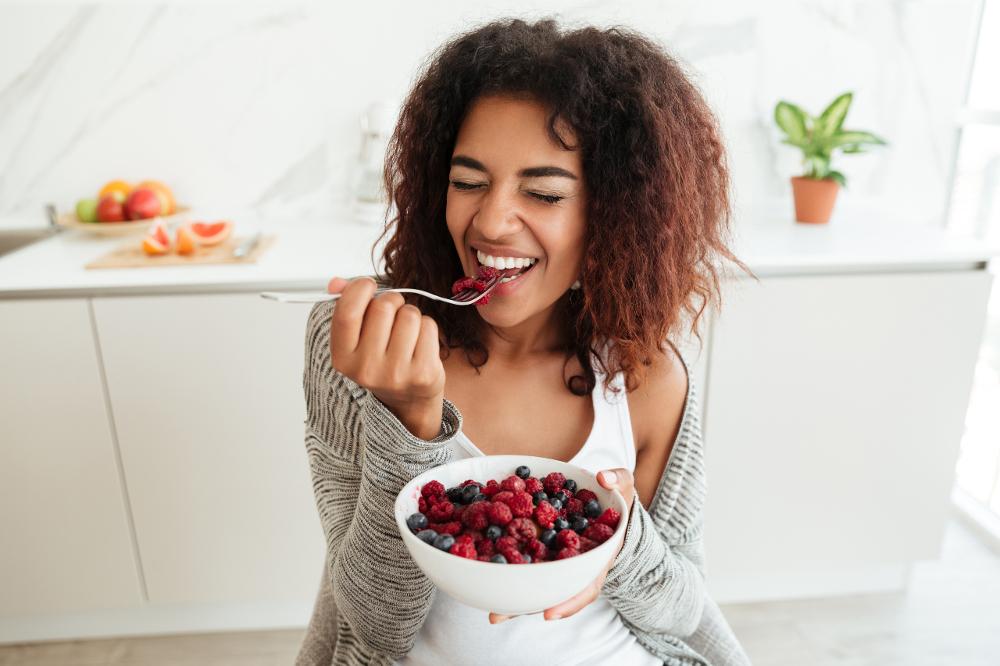 Food is so often associated with physical health and appearance, its mental health benefits are usually overlooked. While certain foods may be good for losing weight or toning up, they can also be good for boosting your mood, regulating your sleep, and fighting off stress.
According to Harvard Health, "Eating high-quality foods that contain lots of vitamins, minerals, and antioxidants nourishes the brain and protects it from oxidative stress — the "waste" produced when the body uses oxygen, which can damage cells."
Here are ten foods that you can eat throughout the day that are good for your mental health.
1. Eggs
Start your day off with a protein-rich egg breakfast. According to The Academy of Culinary Nutrition, eggs are full of vitamins that help boost your mood. Starting the day off with an omelet or scrambled eggs with vegetables can help ensure a better day.
2. Avocado
If you're a fan of avocado toast, you can make that for breakfast with your eggs. Avocados are a magnesium-rich food, which means it can help to relax the body and mind, according to The Cleveland Health Clinic.
Article continues below advertisement
3. Banana
Once you make it to late morning, you're probably ready for a snack. Eating a banana is good for your overall mental health, according to Western Michigan University's wellness department. It has a chemical called tryptophan, which produces 5-HTP, the compound that creates serotonin and melatonin.
4. Chicken
Lean meats are great for your overall mental wellbeing. For lunch, consider having some chicken and vegetables. According to The Cleveland Health Clinic, meat promotes balanced blood sugar levels, which are good for your mental health.
Article continues below advertisement
5. Spinach
An easy vegetable to pair with lean meat is spinach. You can cook it many ways, including sauteed, creamed, or roasted. The Academy of Culinary Nutrition says spinach is rich in a wide variety of nutrients like fiber and B vitamins, which are good for energy boosting and increasing brain function.
6. Kombucha
While technically a drink, kombucha is an easy-to-consume item that has tons of benefits for your brain. Jillian Kubala, MS, RD, of Medical News Today, says that due to the possible links between probiotics and depression, this fermented tea can have a positive impact on your mental health.
Article continues below advertisement
7. Greek Yogurt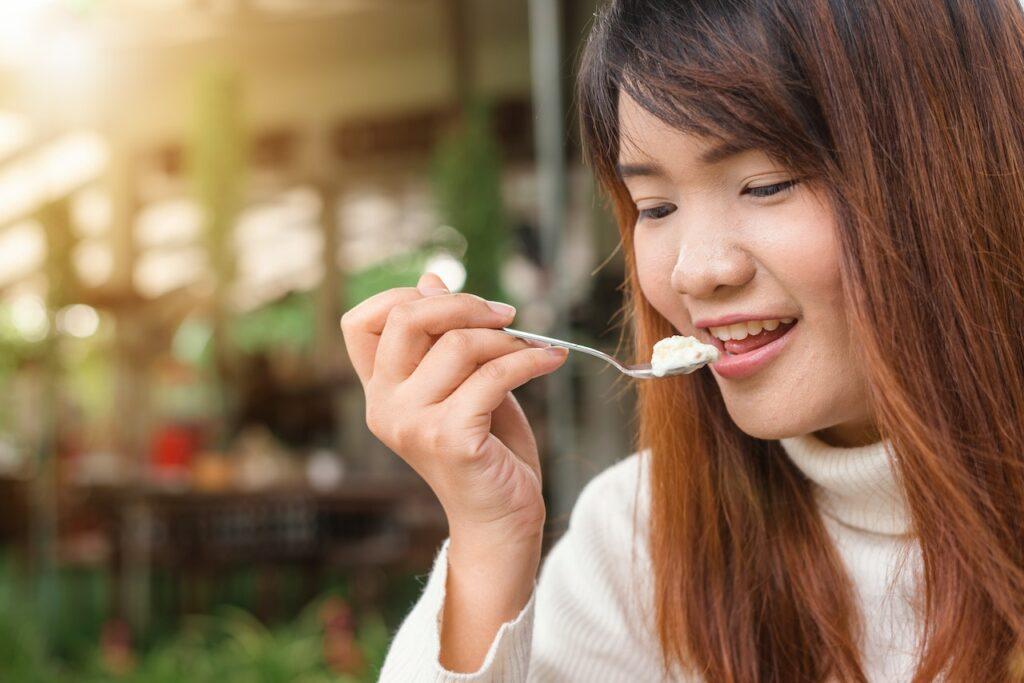 The early evening brings snack time, and an easy, mood-boosting food is greek yogurt. Greek yogurt is probiotic-rich and fermented, so it can also help balance blood sugar and reduce cholesterol, says The Cleveland Health Clinic.
8. Salmon
Article continues below advertisement
9. Broccoli
One of the best vegetables to have with salmon is broccoli. Like spinach, broccoli can be cooked lots of ways. No matter if you roast it or steam it, broccoli has a lot of health benefits. Magnesium found in broccoli is beneficial when it comes to reducing inflammation, metabolizing cortisol, and relaxing the body and mind, according to The Cleveland Health Clinic.
10. Dark Chocolate
You cannot finish out the day without dessert. Dark chocolate, with 90 percent cacao or more, is beneficial for our mental health. According to The American Psychiatric Association, a 2019 study done at University College in London looked at data for more than 13,000 adults in the U.S. and their consumption of dark and milk chocolate. In a controlled setting, the study found that individuals who ate dark chocolate had significantly lower odds for depressive symptoms than those who ate no chocolate at all.
With a combination of other lifestyle choices, you can improve your mental health with the food you consume on a daily basis. Eating foods like these that are rich in vitamins and minerals will help to boost your mood, reduce anxiety, and improve sleep.