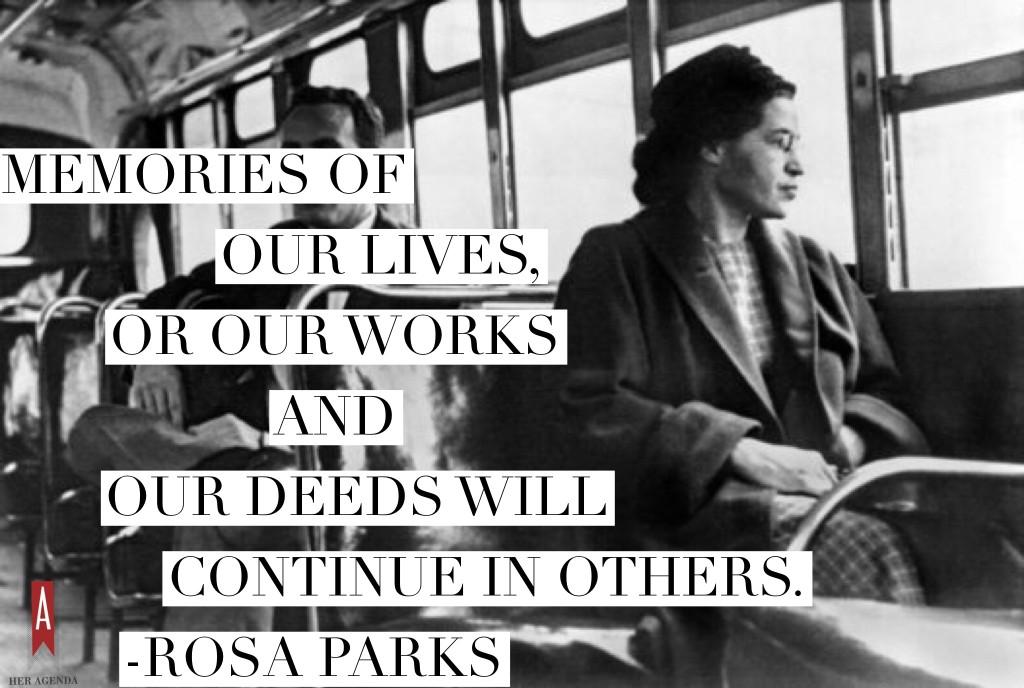 10 Inspiring Quotes From Rosa Parks
By
Aria Moyer
Feb. 4 2016, Published 6:04 a.m. ET
Today marks Rosa Parks' 103rd birthday.
Although she passed away in 2005, her legacy will continue for decades to come. The famed civil rights activist was born on February 4, 1913, in Tuskegee, Alabama. In December 1955, after a long day of work, Rosa Parks refused to surrender her seat to a white passenger on a public bus Montgomery, Alabama. This moment is widely credited for spurring a citywide boycott that helped launch nationwide efforts to end a segregated nation. Rosa Parks received many awards during her lifetime, including the Spingarn Medal, the NAACP's highest award, and the prestigious Martin Luther King Jr. Award.
On September 9, 1996, President Bill Clinton presented Rosa Parks with the Presidential Medal of Freedom, the highest honor given by the United States' executive branch. In 1999, TIME magazine listed Rosa Parks as one of "The 20 most influential People of the 20th Century." On October 24, 2005, at the age of 92, Rosa Parks passed away in Detroit, Michigan. Years later, her legacy and determination towards equality continues to inspire people everywhere, including her encouraging words.
Here are some of her most influential quotes:
"Each person must live their life as a model for others."
"I would like to be remembered as a person who wanted to be free… so other people would be also free."
"You must never be fearful about what you are doing when it is right."
"Memories of our lives, or our works and our deeds will continue in others."
"Racism is still with us. But it is up to us to prepare our children for what they have to meet, and hopefully, we shall overcome."
"At the time I was arrested I had no idea it would turn into this. It was just a day like any other day. The only thing that made it significant was that the masses of the people joined in."
"People always say that I didn't give up my seat because I was tired, but that isn't true….No, the only tired I was, was tired of giving in."
"Have you ever been hurt and the place tries to heal a bit, and you just pull the scar off of it over and over again."
"I believe we are here on the planet Earth to live, grow up and do what we can to make this world a better place for all people to enjoy freedom."
"I would like to be known as a person who is concerned about freedom and equality and justice and prosperity for all people."