10 Ways To Combat Loneliness While Working From Home
While it may hold all of your favorite creature comforts, home is sometimes a lonely place to be — especially when you work there.
I've been working from home on and off for three years. When I secured my first remote gig, my expectations were sky-high. So the fall was long when I realized the severe implications of going days without human interaction.
Loneliness is the dark, seedy underbelly of remote work. It's the unseen side of flexible schedules and sleeping in. It's the realization that not everything is as great as it seems.
I'm not alone in my lonely struggle. According to Stanford University, 42 percent of the U.S. labor force started operating from their couches since the global pandemic began in March. As organizations like the Society for Human Resource Management know, workplace loneliness can lead to depression, low quality of life, and even physical health problems.
We all want to keep safe and socially distant. And while the physical wellbeing of, you know, everyone on the planet is important, so is our mental health.
Since working from home is a reality for many, we've rounded up 10 actions you can take to feel more connected — even if you haven't left your living room in 10 days.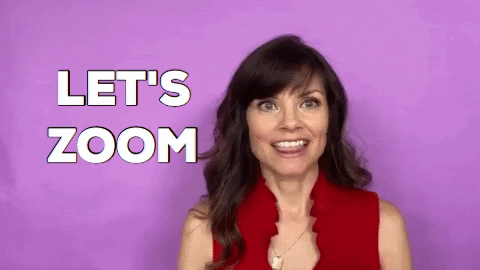 Article continues below advertisement
Tip #1 Host A Virtual Co-Working Hour 
Miss those coffee shop vibes? Make that Zoom subscription work for you and host a virtual co-working hour. Limit it to three or four people to keep it intimate, and ask everyone to come with a work-related problem to brainstorm.
Tip #2 Communicate With A Voice App 
It's easy to feel alone when the only communication you experience is text-based. Appeal to your brain's desire for social connection by chatting via iMessage voice texts or by downloading the app Voxer.
Article continues below advertisement
Tip #3 Fill Up Your Social Calendar
Everyone has different social needs. Some people require social interaction daily to feel happy, and a few times a week is enough for others. Do you enjoy one-on-one time best, or are big parties more your speed? Figure out your sweet spot and commit to filling up your schedule every week with at least one or two social activities you enjoy.
Tip #4 Set Up Daily And Weekly Meetings 
It's easy to get lazy and let Slack take over your work communication. Get back to the social basics and champion for some daily check-ins. Whether you ask your boss for a 15-minute morning meeting or you FaceTime with your a coworker during your lunch break, these regular, consistent interactions will set the foundation of your new, virtual social life.
Article continues below advertisement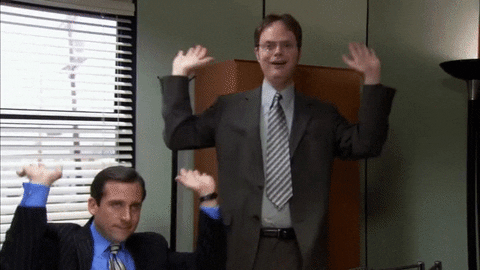 Tip #5 Make The Most Of Your Roommates
If you've got multiple people working from home, turn your living room into a temporary office. Set up watercooler chats, Friday lunch, or another workplace tradition. It's easy to get sick of the people we live with, but setting aside time to intentionally interact during your workday can make you feel more connected.
Article continues below advertisement
Tip #6 Get Out Of The House Every Day
Take it from me: the days where you never go outside will be your worst days. Break up your workday with a walk and a podcast. Go out for lunch, even if it's to pick up takeout. Make the most of your flexible schedule if you have one and run your errands on a Tuesday afternoon. Do what you can (and what you comfortable with) to get outside.
Tip #7 Celebrate Closing Time 
Set up a social ritual that signals work is over. Maybe you call your best friend every day when five o'clock hits or make your first post-work hour when you check Instagram. Whatever it is, make it something you look forward to.
Article continues below advertisement
Tip #8 Be Social On Social Media 
This goes without saying, but often we forget it. If you spend most of your time on social media scrolling, it will always be a lonely internet space. Don't let yourself get off Instagram without sending a DM or commenting on a post. Social media feels less like a comparison trap and more like an online party when you take the time to participate.
Tip #9 Sign Up For Virtual Events 
Yes, you can meet new people while quarantined! There are more virtual events and small mastermind groups than ever, so take advantage and sign up for a few in your industry. You never know who you might meet.
Article continues below advertisement
Tip #10 Be Honest 
We're amid a global pandemic among the other things 2020 has given us. Don't pretend you're fine if you're not. Encourage open and honest conversations with the ones you love, and soon you'll realize that you're not alone after all.
Working from home can be as freeing or as draining as you make it. The important thing is that you're honest about what isn't working and create something that does. If you plan on trying out one of these ideas, comment below and let us know!