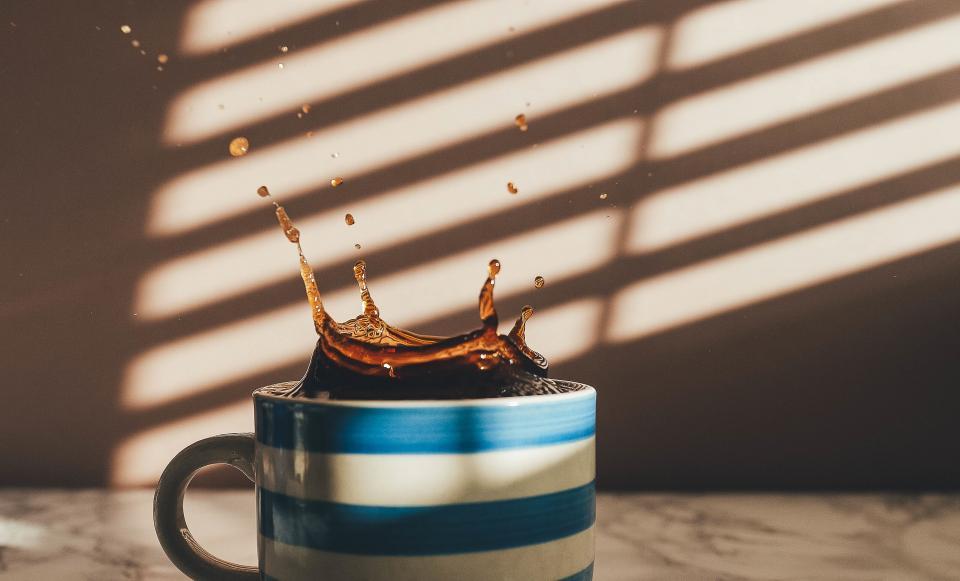 10 Ways To Skip The Mid-Day Coffee And Still Get An Energy Boost
By
Bauce Mag
Jul. 7 2016, Published 3:30 a.m. ET
For ambitious women, it's hard to get through the day without needing a bit of a boost. Long days and long hours (and all those ideas constantly swirling through your head) mean that the exhaustion is real. We know that it's easy to reach for that second cup of coffee, but why not switch it up? Here are a few of our ways to get a mid-day energy boost.
1. Switch things up with a Maca Chia Matcha Drink
Need to drink something to feel like you're ready to get things done? Instead of coffee, try out a Maca Chia Matcha drink, loaded with protein, nutrients, and, of course, the energy boost you're looking for.
2. Stretch out your body
Yeah, it's time to be the strange yoga lady throwing herself around in the middle of the office. But really, few things wake up your mind quite like waking up your body. Do some deep breathing, and stretch out those limbs. It's like a mini-recess in the middle of the workday.
Article continues below advertisement
3. Eat an apple
Who would have thought that this easy childhood snack would have such major energy benefits? Sometimes, natural sugar is just what you need to tide yourself over until the end of the work day.
4. Pack homemade energy bars
Delicious, filling, and totally easy, energy bars are a coffee-free way to give yourself a much-needed boost no matter what time of day. Bring a few for your co-workers and make friends with your fellow sugar-lovers, too!
Article continues below advertisement
5. Get into the sunlight
Sunlight is lovely, but we also literally need it to be happy, lively humans. Always claim the desk near the window, and use your lunch break to take a trek into the outdoors to refreshen yourself.
6. Drink some tumeric
Tumeric has loads of benefits, from prettying up skin to making your insides happier. The wellness-improving root will assist in anti-aging and be a quick wakeup call, especially in this recipe that calls for cinnamon. Talk about an alarm clock in a drink.
Article continues below advertisement
7. Sip on Chia Fresca
A little strange going down, but definitively delicious, this drink popular in Mexico and Central America is just right for anyone who tends to stick with water. Add a little lemon or another fruit for a twist, and make Chia Fresca your "coffee" of choice.
8. Up your magnesium intake
Feeling slugish as soon as the clock strikes noon? You may be lacking magnesium. Up your intake of the important nutrient by eating bran cereal, making fish a part of your lunch, and snacking on almonds or cashews.
Article continues below advertisement
9. Stop skipping breakfast
We know, we know. You're busy. But breakfast remains the most important meal of the day, and you're doing yourself no favors if you ditch breakfast in favor of a few extra minutes to review your agenda. Eat a hefty breakfast, or at least a little something, and you may be surprised by how much more energetic you feel throughout the day.
10. Chew gum
Now, don't be obnoxious with this one. No one wants to be that girl. But get something minty or something with a kick, and chew it behind the safety of your desk to get your mind going. Just remember to spit it out before your meeting with the boss.