11 Tips for Budding Entrepreneurs from Glam University's GirlPower Sleepover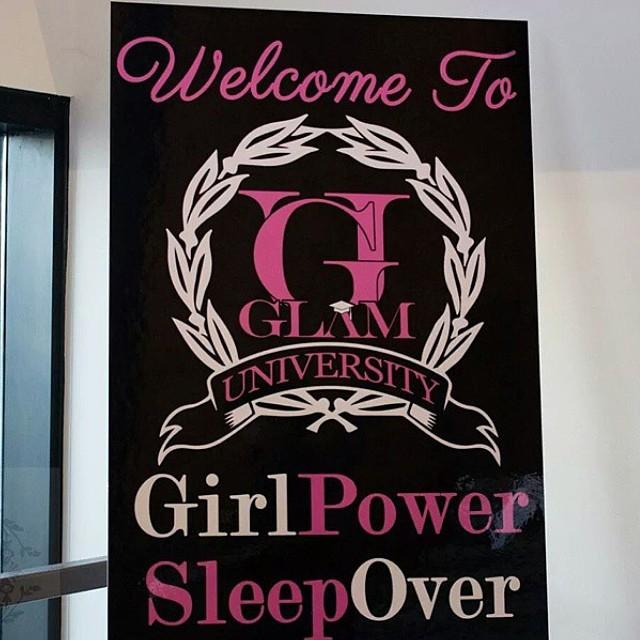 Last weekend Her Agenda had the pleasure of attending the inaugural Glam University , packed with entrepreneurial experts sharing intimate tips and advice on how to succeed in business.
Founded by personal development coach and the GlamBar salon owner, Sabrina Peterson, the event had attendees from across the nation. The attendees had the chance to learn fundamental skills and strategies to transform their business ideas with expert speakers, Tionna Smalls, Ericka Dotson, Kachelle Kelly and many more. While the event provided a tremendous amount of take-aways, here are 11 important tips from a variety of successful women entrepreneurs.
1. Find an avenue for the product or service that you are offering.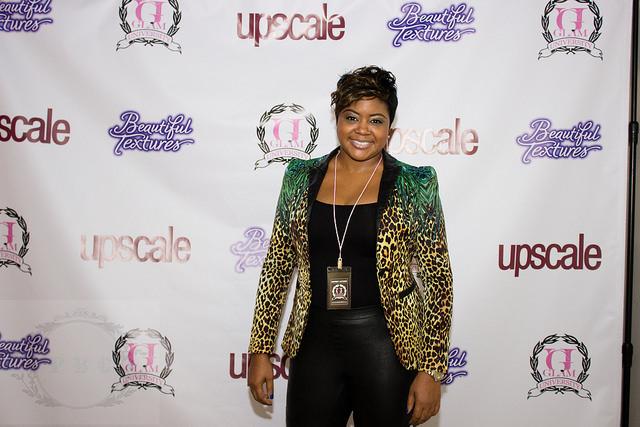 "There wasn't a huge market that supported faith and business fused together, and I had that need and created the avenue for it. With my business and book series, I hope to give hope and an avenue to help other women make money and build their business." – Kachelle Kelly, Founder and author of Boss Women & Men Pray
2. Take your strengths and build them into lessons to teach and develop others.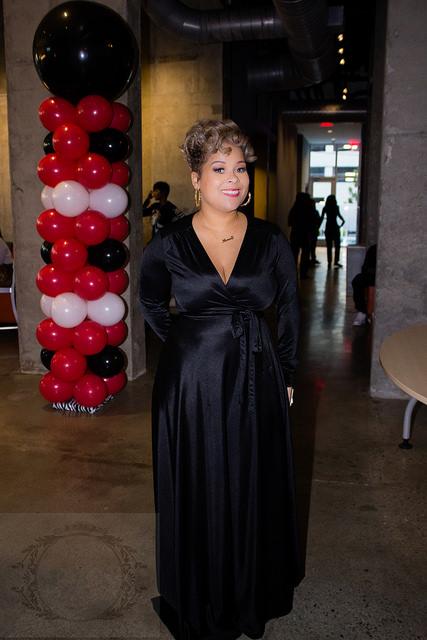 "I had my company GlamBar and I realized afterwards that most of my employees went on to become their own bosses and were very successful at it. I saw a lot of my traits in their new businesses, so as far as mentoring goes, that's how I knew I had to develop that strength. Incorporating social media allows you to put that emotional feeling and connection behind your brand. I've coached over 200 women in their businesses while at the same time keeping my house clean." – Sabrina Peterson, Founder of Glam University, business and personal development coach
Article continues below advertisement
3. Find a cause and stick to it diligently, instead of looking for instant gratification and success.
(L-R) Glam University Speakers: Nikki Taylor (​CEO of Taylor Management & Mother of Teyana Taylor); Jasmine Crowe (BlackCelebrityGiving.com); Sabrina Peterson (Founder of Glam University); Chanita Foster (CEO of Kandi Burruss Cares Foundation/Beyond the Game);
(Founder of The Garner Circle PR / EntrepreneursIvyLeague.com)
Photo credit: Cheynel Farrar
"I was driven to start Black Celebrity Giving because there wasn't a lot of media attention paid to what black celebrities were doing that was positive to contribute to social change. In the nonprofit arena, you have to be consistent. There are people out there who start on causes that aren't working on them two years from now because they didn't see that instant gratification as far as sponsors, donors, etc. Starting with social media like Twitter we were able to gain momentum and support in order to have tangible metrics to report but it was and is, still a process." – Jasmine Crowe, Founder of Black Celebrity Giving and Black Celebrity Giving Cares
Article continues below advertisement
4. Be grateful at all times.
"Meditation is becoming big for me, I do a lot of general meditation and guided meditation and it taught me how to turn my brain off. I meditate a lot on gratitude – to have an attitude of extreme gratitude and to be grateful at all times and it helps to attract great things." –Dawn Dickson, CEO of Flat Out of Heels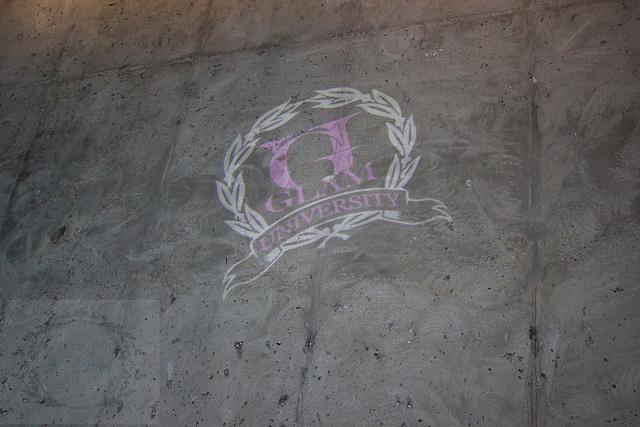 Article continues below advertisement
5. Use your employment experiences to develop and structure your business model.
"I used to work for Procter and Gamble in the beauty care industry, and I have a degree in Chemistry. Working in the beauty care industry helped me realize I really have a passion for making products to make a woman feel beautiful, naturally. P&G taught me a lot, and Carol's Daughter inspires me, she's the pioneer and she inspired me to focus on natural products, but I wanted my focus to be on women feeling beautiful in their skin tone." –Christie Bird, Owner of Jones & Rose
6. Stay committed to your success, no matter how long it takes you to get there.
"I started with an internship years ago, and moved company to company and it took a lot of climbing the rope/ladder. My first radio job was at V103 and my boss was amazing, she was the Marketing Director and I was the Promotions director, and I took her business card, put it on my vision board and crossed her name out and put my name on it; because I liked what she did and I wanted that position. With every opportunity I had to grow, I would remember how she handled the situation and used that to keep going." – Lori Hall, Radio One Atlanta Marketing Director
Article continues below advertisement
7. Keep a positive brand image.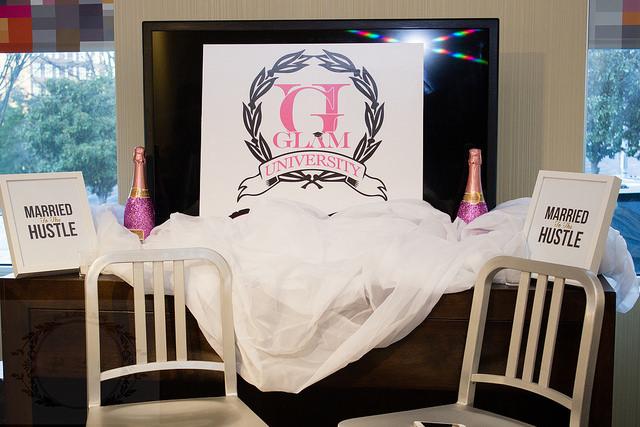 "Very early in life, one of my mentors told me never to take on a project where you can't sleep at night when you're working on it. I don't take on anything that my parents would feel ashamed of and I have a lot of young interns and mentees who I don't want to put in compromising situations; my agency has never stood for that. Your reputation and name is everything. It's better to come out correct, right and prepared, rather than to just come out. I know with social media and the Internet you can start a brand or come out instantaneously but when you ruin that name, you can't instantaneously build that back up, it takes years." – Nicole Garner, Founder of
8. Connect with your audience/clients via social networking.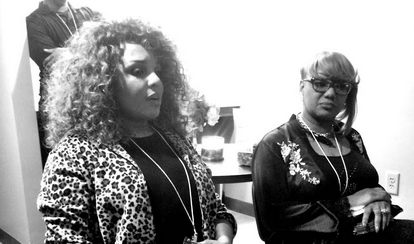 Business Experts Ericka Dotson(CEO of Indique)and
Pam Hogan (Beautiful Textures)
"There's a different type of client now — more so like a power consumer who leads your direction in product promotion because before social media and fast paced technology, the companies were drawing in the clients; now we have to keep up with them." -Ericka Dotson, Co-Founder and Creative Director of
Article continues below advertisement
9. Be organic and genuine when networking.
"Build a sustainable brand on good faith. Keeping your word, doing things right, not copying or stealing, treating people right, and ethical business. I've been able to expand my brand based on organic connections, investments and donations from people who are genuinely connected and supportive of my product and brand." – Mz. Skittlez, Founder of Cupcake Mafia and Author of The Icing on Top Ain't Always Sweet
10. Be brave in your journey and endeavors.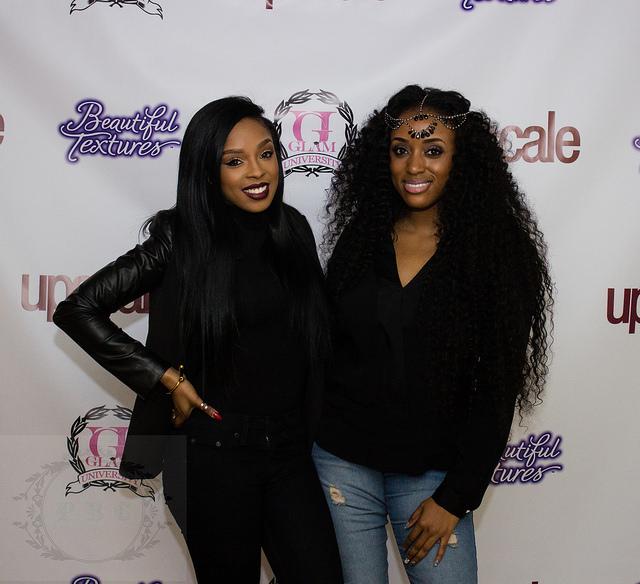 ​Daybella & Bianca Rush (Ladies Who Brunch)
"See what it is that you like to do, not just something that is bringing money in, something that you enjoy doing, something where you wake up and say "Oh, I love my job!" and create a business plan, execute and get it done. Fear comes with stepping out on your own, try to live off of and work against that fear that you have and be positive that things will work out." – Bianca Rush & Dayira "Dayybella" Jones, Founders of Ladies Who Brunch ATL
11. Have a rooted reasoning or purpose as to why you're doing it daily.
"My 'why?' to my work are the girls who are impacted by Pretty Girl Problems. I thought back to when I was in middle school, I was an army brat and I developed a weird sense of whoever I was around, I would sound like them. It can be a difficult time, and as I was doing career days, I realized the girls just weren't getting along, and they had no reason why. They just didn't like each other for any apparent reason. I told myself, 'There's something here we and need to start a conversation about it.'" –Chivon Ferguson, Founder of Pretty Girl Problems, character building and leadership development program
The next "GirlPower SleepOver" will be held April 25th, 2015 in Atlanta, GA. For more information regarding Glam University's "GirlPower Sleep Over" visit our event listing.