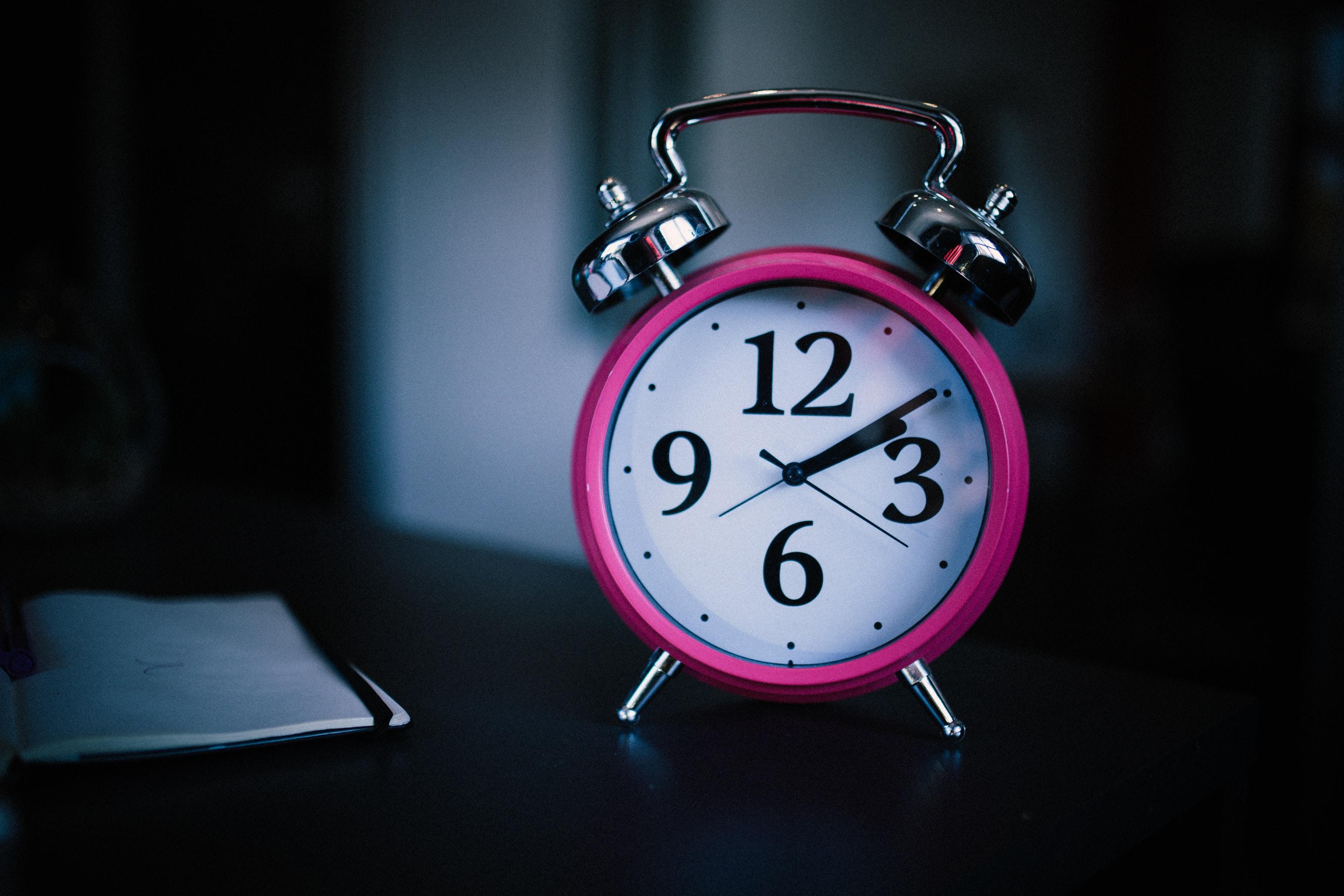 12 Step Guide For People Who Don't Do Mornings
By
Levo League
Jun. 26 2018, Published 3:26 a.m. ET
Bad news for night owls. A new study from Northwestern University and the University of Surrey finds that people who tend to stay up late will die earlier in life than people who go to bed on the earlier side. Ugh morning people just got even more annoying (JK, we love early morning people.) But wait, it gets worse. The study also found that night owls are 90 percent more likely to have psychological disorders and 30 percent more likely to have diabetes than morning types.
So basically you need to figure out how to become a morning person stat. Here are some tips to help you do just that.
Fake it Until You Make It
First of all, if you keep telling yourself you aren't a morning person, you will never be one. Encourage yourself to embrace your morning side!
Get up and Exercise Immediately
You know you've heard it but working out first thing can be a game changer. First of all, though you may be cursing on your way to that spin class, when you leave you will be in a good mood the rest of the day. You will feel more optimistic and your metabolism will be better off.
Jump Out of Bed Literally
It sounds a little silly but Holly Rilinger, a former professional basketball player, Nike master trainer, creative director at Cyc, and creator of LIFTED—a meditation-meets-HIIT workout, told Shape, "I make a point of actually jumping out of bed. It's that energy that matters most. I then go straight to my kitchen and get my coffee started."
Though breakfast is super important, sometimes you work better on an empty stomach (well an empty stomach with coffee.) And if you are working out definitely have something small like a banana or a handful of nuts to fuel up. But if you aren't working out first thing, stuffing yourself with a huge breakfast may slow you down. As soon as she is up, Kelly Ripa drinks a cappuccino with half-and-half that her husband makes. While hosting "Live with Kelly" she then has more caffeine: a triple-shot skim latte. "I never eat breakfast until after the show," Ripa told Bon Appétit. "I can't seem to focus my mind if my stomach is digesting… I usually have my yogurt and granola after the show. I find that if I eat beforehand, I'm just making digesting sounds."
Make Morning Time, You Time
Article continues below advertisement
Some people think they can only use night time to get stuff done but that isn't true. A poll of 20 executives found that 90 percent said they wake up before 6 a.m. on weekdays. Pepsi CEO Indra Nooyi, for example, wakes at 4 a.m. and is in the office no later than 7 a.m. Actress Ellie Kemper also likes to wake up before the sun comes out. The Unbreakable Kimmy Schmidt star and Princeton grad told The Cut, "I'm a morning bird. I love getting up before it's light out if it's possible. I wake up, I have a black coffee. I'm an 86-year-old man."
Though it sounds crazy some people say drinking less coffee can actually be the key to having more energy in the morning. Some people feel that not drinking coffee helps stabilize their moods and won't lead them to eat unhealthy snacks. Plus you may find you had more natural energy than you thought.
Break up with the snooze button
That snooze button can lead you into a vicious cycle. So try putting the alarm clock way out of reach. That means you will have to get up and out of bed to turn it off. If you are up you may as well get dressed and start the day!
But if jumping out of bed doesn't sound appealing, try hanging your body off the side of it. It will get your blood moving!
Try drinking water before your coffee. You need to hydrate yourself first thing in the morning and it will give you more energy.
Get your haircut before work or meet that friend you never see in the AM. It gives you something to look forward to (unless it is the dentist) and holds you accountable.
Before you even brush your teeth, have a mint. It is hard to sleep when you have that minty fresh feeling.
Though you may think you aren't sharp in the morning, get sharp! Try doing a crossword puzzle or go old school and play some Tetris