13 Ways to Make Your Unpaid Project Pay Off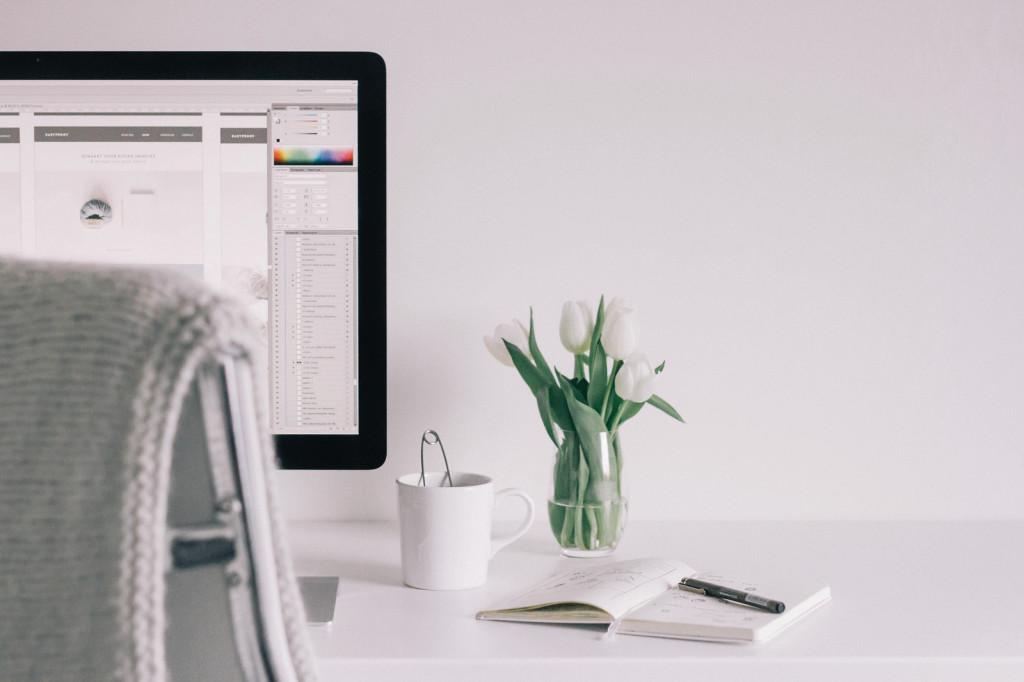 As I got off the video call, I couldn't believe what was happening to me. After less than an hour of talking about project deliverables like moodboards, user personas, and a responsive WordPress theme, my very first web design client had agreed to sign a contract.
Forget that I was covered in anxiety-induced hives – I was about to get paid to build a website, and I hadn't even started calling myself a web designer!
But when I say "my very first client," I actually mean "my very first PAYING client."
If you're anything like me, your first project put the "free" in "freelance." It was (or will be!) gratis, pro bono, free of charge, unpaid. In other words, there was no pot of gold at the end of the rainbow!
Since I had just started in web design, I didn't feel confident about asking someone to pay me. In fact, I felt lucky to have a client at all. I desperately needed real-world experience to put in my portfolio and help me land paying clients. I was so thankful that my non-paying client was giving me the opportunity. I felt like the one who was getting a favor, rather than the other way around.
And when I think about it, my first project didn't really resemble a project, and my client didn't have much in common with my first paying client. In fact, the "client" was my husband, and the "project" didn't follow much of a plan.
When you're doing work for free or for a friend or family member, it's easy to let everything you've learned about structuring and scoping a project fly out the window.
Why stay on schedule when there's no money riding on the outcome?
Why provide deliverables when you're not getting paid?
How can you insist that the client get you feedback by this Friday when the client is your mom and you don't want to call her for the third time today?
And while I think it makes sense to do your first project for free, just to gain the experience you can only get on the job, I think there's a smarter way to do it. Rather than seeing your first project as a "throw away," or something to get out of the way, you can really milk it for all it's worth.
Instead of letting deadlines slide and giving your client 5 extra rounds of edits, act like you're getting paid.
Article continues below advertisement
If you hold an unpaid project to the same standards as you would a high-stakes paid project, it can serve as an actual outline for your next project (when the stakes are higher), and a killer case study in your portfolio.
And just because you're not getting paid in green doesn't mean you can't get some kind of reimbursement. You can arrange "payment" for pro bono work in the form of testimonials, reviews, and social media posts. And you can even ask a client to sign a contract agreeing to all of the above.
Follow these simple guidelines, and make sure your unpaid project really pays off:
Before the project starts:
When it comes to making sure a freelance project goes off without a hitch (okay, without a ton of hitches), it's all about making a plan. When you're planning for a pro bono freelance project, you have 2 main goals:
You get value out of the project.
The project runs smoothly and stays on track.
To get measurable value out of the project, ask your client (in advance!) to agree to giving you social proof.
It might grate on your nerves to think about asking for a testimonial, but here's an inside secret: most businesses and entrepreneurs request testimonials, either by asking for a short recommendation or asking for permission to use a customer's survey results.
Article continues below advertisement
Ask your client to agree to give you a testimonial in return for your hard work, but just make sure she knows she won't have to lie if she's unhappy! And if the thought of writing a testimonial makes your client uncomfortable, offer to draft one for her for her approval.
LinkedIn endorsements might seem small, but enough of them from the right people can really help you earn trust and make a name for yourself. Ask your client to agree to spend 5-10 minutes after the project is finished on LinkedIn, reviewing what it was like to work with you and endorsing you for your skills.
Okay, I don't mean like a campaign campaign. Just ask your client to agree to send a few Tweets back and forth during the project or after it's finished. If your client isn't on Twitter, suggest a Facebook post all about the project, or even a personal email to her friends showing off your work and making others aware of the awesome sites you're creating.
It might seem like a no-brainer, but it's important to get permission in advance to use the unpaid project in your portfolio. You don't want to risk doing all this work and not getting to show it off!
And to ensure that the project stays on track, set expectations.
Article continues below advertisement
It's important to set limitations around how many times a client can send work back to you for edits. And it's easy for "just one more tweak" here and "a quick change" there can quickly spiral into 2 months of extra work for you.
Make sure your client agrees to 2 or 3 rounds of edits, and then set a price on future rounds. This will encourage a client to say EVERYTHING on her mind in each round of edits, and keep her from nitpicking the project to within an inch of its life.
Similar to planning how many rounds of edits you'll allow for, it's important to define the limits of the project in general. Make sure your client agrees to a certain amount of features, and be clear about the extra fees she'll incur if she ends up wanting to add a Twitter feed or image slider at the last minute.
To keep your client happy (and to prevent issues with project scope and communication), make sure you and your client are on the same page when it comes to deliverables, or all of the parts of the project you hand over to the client.
Will she get a chance to review a moodboard and wireframe? That's a deliverable. Will she leave with a custom WordPress theme and a WordPress training video? Those are deliverables too. Make a list of exactly what will end up in her hands (or inbox), and explain the costs of adding to that list down the road.
Article continues below advertisement
It will be about 1,000 times easier if your unpaid client signs an agreement or contract agreeing to all of the above. It might seem like overkill when there's no money involved, but you still have a lot at stake – your reputation, your time and energy, and your learning experience, for starters.
You can work with an attorney to draft up a contract, or use a simple, less formal agreement like the example template attached here that should serve to hold you both accountable to each other.
Agreements are particularly useful when the client is a family member or close friend. It's easier to stick to the plan of action when you have a document to refer back to.
During the project
Once the project starts, it's up to you to guide this ship to calm waters. You are the captain of the project, and the client will follow your lead when you stick to the plan.
Staying on schedule is tricky enough when there's cash involved. Just remember that sticking to deadlines is important in an unpaid project for 2 reasons:
You need to get out into the market making cash money, ASAP, and you shouldn't dawdle on the unpaid sidelines for too long
The whole idea of this project is that it is a real trial run or blueprint for your future projects, so you have to stick to the rules to really simulate the experience of working with future paying clients.
Article continues below advertisement
Remember all those components you agreed to deliver? Stick to the plan and hand over project checkmarks on time. Did I mention staying on schedule?
Even if you really scope a project, it's easy to let a project grow and grow (project creep) until it looks nothing like the original plan.
One common cause of project creep is a misunderstanding between the freelancer and the client. Sometimes the client might think they're getting more than you do. It's important to always unpack the client's expectations.
Is she assuming you'll make the site mobile, for example? Or does she think the site comes with custom social media icons? Make sure to ask questions and get everything on the table so that once the project starts, you won't be surprised to find that you and your client meant something different when you said "custom font pairing," for example.
Figuring how you communicate best takes some time. Maybe email works really well for you, or maybe your client comes across more clearly on the phone. Whatever the case is, use this project to really figure out how you can give the client all the updates she needs without letting the calls and pings get out of control.
Article continues below advertisement
And since you're more likely to be doing unpaid work for a friend or family member, it's important to set some boundaries around when and how you discuss the project. For example, if your best friend tries to bring up her sidebar at happy hour, politely suggest a call about it tomorrow in the AM, or if your mom brings up font choices at the grocery store, ask her to meet with you tomorrow over lunch to discuss branding.
After the project
After the project you're through, right?! Not so fast! Don't let that client get away without getting some much needed feedback. You learned a LOT during this project, and to make sure you walk away with the most value, you need some concrete tips for moving forward.
Interview the client with a questionnaire or video meeting. Ask questions like, What did you love about working with me?, When did you feel lost or confused? What did you want to spend more time on? What would you do differently if you could do this project over again?
It might sting to get this kind of feedback from anyone, let alone your great aunt Sandy, but it's well worth it. Better to hear that you could have explained the moodboard better from your mom than seeing a future client review you as "abrasive" on LinkedIn!
Does it seem like a lot of work to put so much forethought and prep work into your unpaid project? I get it, when you take away the money, it's easy to get lazy and let a project spiral out of control, and it's hard to make sense of exactly WHY you should put all this time and effort into something you're doing for free. Just remember, the point of unpaid work is usually to help you land some awesome PAID work in the near future. Make sure you get the most out of this trial run – who says working for free can't pay off?