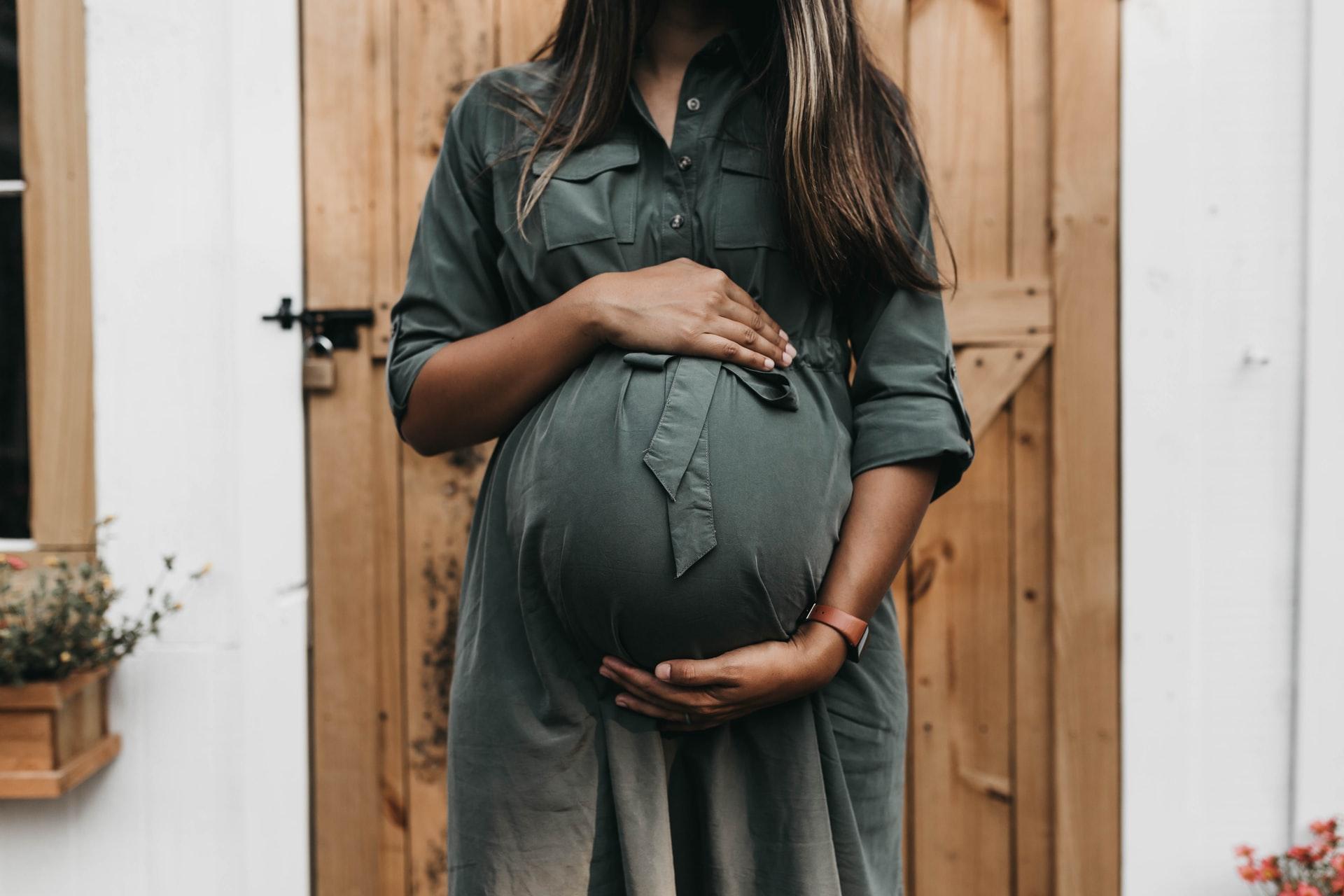 15 Must-Have Items For Millennial Moms-To-Be
By Lydia Stowe

Jan. 21 2022, Published 8:00 a.m. ET
Experts predict a baby boom among millennials may be coming this year, with more women between ages 25 and 40 expected to welcome a new bundle of joy. Census numbers summarized by the Pew Research Center further show that millennials have already surpassed baby boomers to become the largest generation in the country. With 13 percent more pregnancy tests being sold compared with 2020, chances are pretty good that women in your circle might be making their announcements in the coming months.
Increased COVID-19 vaccination rates and an end to lockdown orders might be another reason millennials are seizing this moment to grow their families. "I definitely think a lot of people are ready to move on with their life and make big decisions now," said Ashley Brichter, founder of Birthsmarter, an educational and resource platform for parents. "We're definitely seeing people who paused earlier in the pandemic reach out to us because they're getting pregnant now."
So, what are the trends for must-haves for expecting millennial moms?
Article continues below advertisement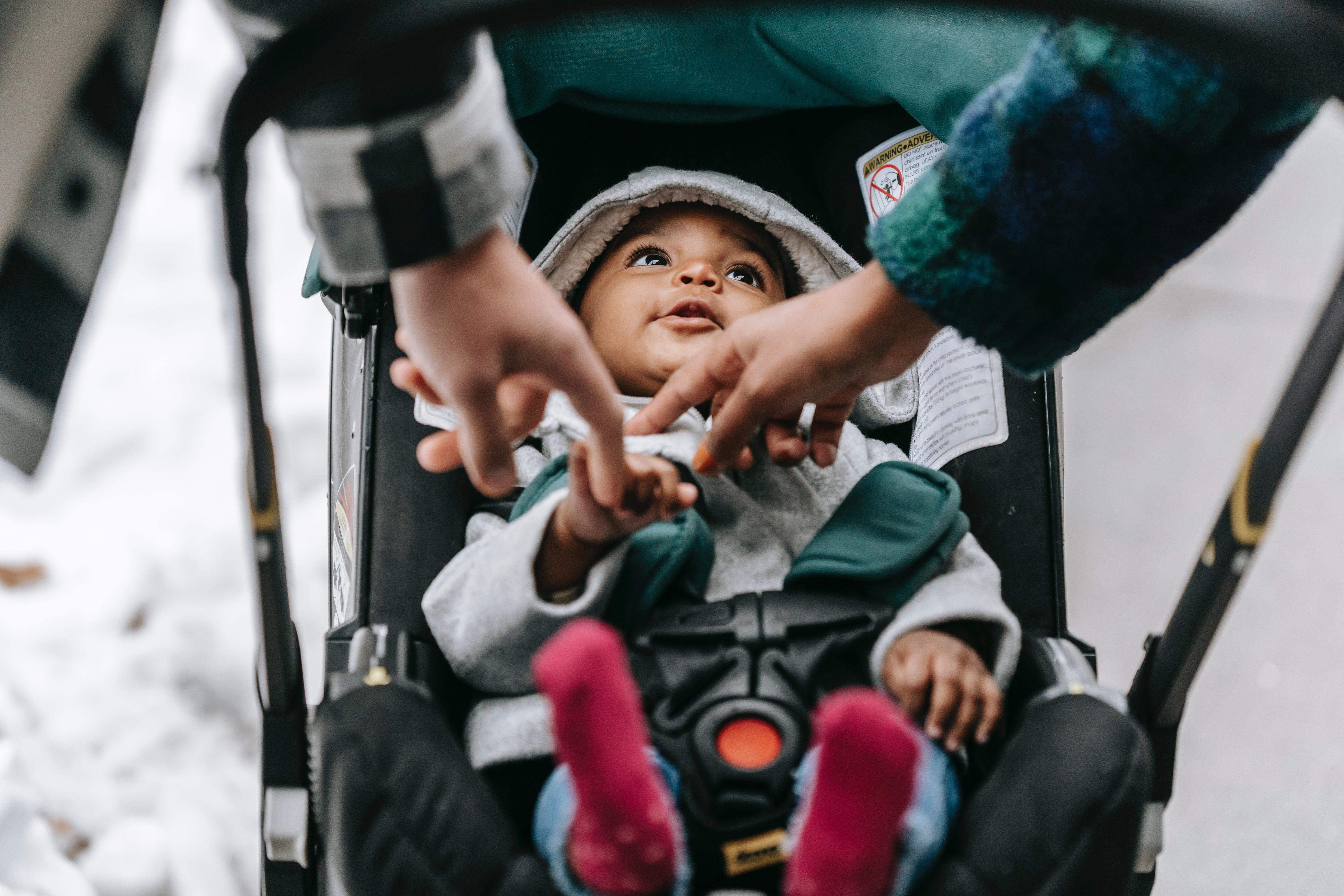 Millennial Mom Trends
With millennials being the largest generation in the U.S., their spending habits as parents will have a big impact. They're influencing a huge increase in conscious consumerism and ethical consumption, Brichter said. For example, she has observed more interest in cloth diapers than she has in a long time.
Overall, millennial parents want to shop sustainably and buy from small, woman-owned and Black-owned businesses. Many parents are also seeking to diversify their library and the toys they buy their children.
Article continues below advertisement
Another trend is one that involves community connecting and postpartum healing, Brichter said. "There's more attention on taking the postpartum period as a family-building opportunity and understanding what you need for physical, emotional, and logistical support," she added. The theme of self-care and building a village postpartum has been surging, particularly with the current conversation about paid family leave in the U.S.
Popular apps for millennial parents include Peanut, which allows moms to find local mom friends, WonderWeeks, which tracks infant development, and Huckleberry, which tracks sleep.
In addition to these overall trends, here are some of the top trending items for millennial moms to prepare for pregnancy and parenting.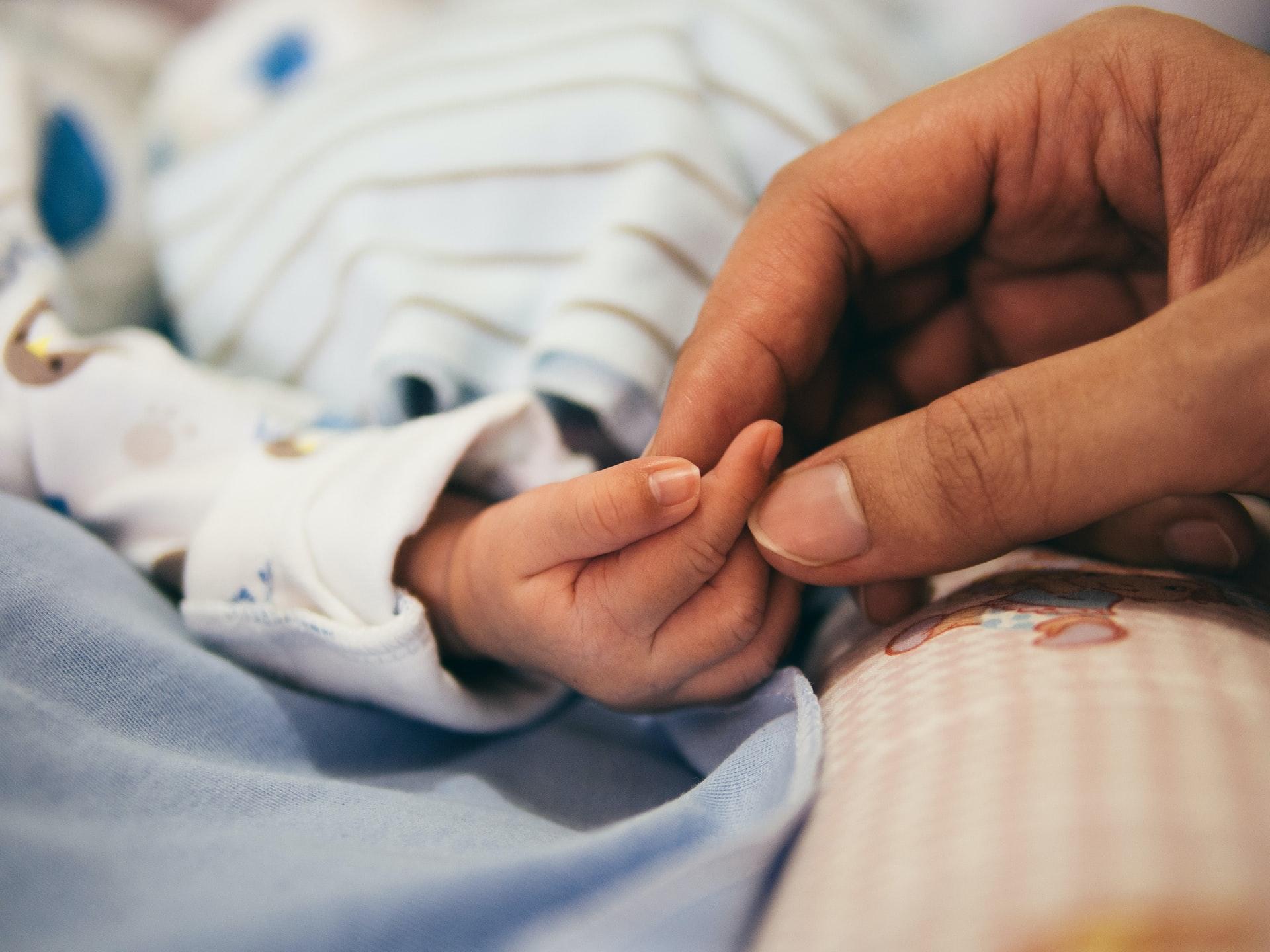 Article continues below advertisement
Service-Based Support
Be Her Village allows parents to register for services. "We've seen clients really respond to that and move away from product-based registries," Brichter said. Instead, these moms register for childbirth education, a postpartum therapist, pelvic floor specialist, doula, and other resources. Education and support groups are critical for new moms, and it's something they're starting to ask for more than ever.
Subscription Boxes
Items like the Lovevery subscription box is another potentially popular option for parents. The developmental guides and subscription boxes for every stage of a baby's development, all from a thoughtful company that offers parents information for child development. According o its website, the brand "offers products and information which help create developmental experiences in the lives of new babies and families."
Article continues below advertisement
Diverse Diaper Options
Absorbent, sustainable, and wildly soft, Coterie diapers are one thing worth the splurge, Brichter said. Alternatively, for mamas who want to try cloth diapering, consider registering with a cloth diaper service like this one based in NYC. These services are piquing the interest of millennial moms and make cloth diapering more accessible and less of a hassle.
Innovations In Baby Carriers
Baby-wearing is having a huge moment, according to Brichter, as moms learn the benefits of not having their baby in a stroller, carseat, or swing all the time. Better baby carriers are hitting the market, allowing baby wearing to be comfortable and even stylish. For a functional and safe baby carrier, try Solly Baby, a woman-owned company that makes wraps. One huge perk of baby-wearing is that, according to a research study by Pediatrics, an academic journal, "supplemental carrying" has been found to reduce infant crying by 43 percent.
Article continues below advertisement
Healthy Skincare Products
Whether you're looking for nipple cream for mom or sunscreen for baby, Tubby Todd Bath Co. offers products for sensitive skin. This woman-owned business also sells bath, hair, and skincare that nourish, hydrate, and gently soothe skin. Other products range from bubble bath to diaper paste to baby massage oil, and there are gift sets that might make for a wonderful baby shower present.
A Carseat That Simplifies
Choosing an infant car seat can be overwhelming at best, with tons of options and suggestions to sift through. Consider one like Chicco's KeyFit 35 ClearTex Infant Car Seat, which has been noted for its safety features that make it easy to install and use correctly. The car seat offers headrest height and legroom for extended rear-facing use as well.
Article continues below advertisement
Convertible Cribs
With ethical consumption on the minds of millennial moms, a 3-in-1 convertible crib, with built-in storage, is a dream come true. With this Babyletto crib, for example, you have the option of using just one bed for your little one's entire childhood. The bed converts from a crib to toddler bed to a daybed. The minimalist crib is the newest crib line for the brand and includes a trundle storage drawer. Plus, the bed is made with sustainable New Zealand pine wood.
Article continues below advertisement
Organic Mattresses
After you get your crib, the next logical purchase is a crib mattress. Try Bundle of Dreams' award-winning designs, which is made with organic cotton, is water repellant, and has a machine washable cover. The mattress has two sides: one for extra firm infant support and one that's made plush enough for a toddler. The company touts that all materials are eco-friendly, hypoallergenic, and breathable, allowing for a great sleep experience at any stage.
Sheets That Comfort
Once you have the perfect crib mattress, try an adorable crib sheet from a brand like Rookie Humans on it. These sheets are a cozy place to nap and a photo backdrop, all in one. It's a woman-owned company that reimagined the crib sheet as a way to bring whimsical stories to life all around your baby. The sheets are modern and fun, and sure to add some visual interest to any nursery.
Article continues below advertisement
The Moses Basket
Before you move your baby to their own room and crib, they may sleep next to you, for easy feeds in the middle of the night. Instead of the typical bedside bassinet, some moms are opting for a beautifully crafted Moses basket. Plum + Sparrow is a woman-owned company that sells stunning Moses baskets that are handcrafted. The baskets are advertised as fair trade and are made by weavers in villages across Africa with elephant grass harvested by hand.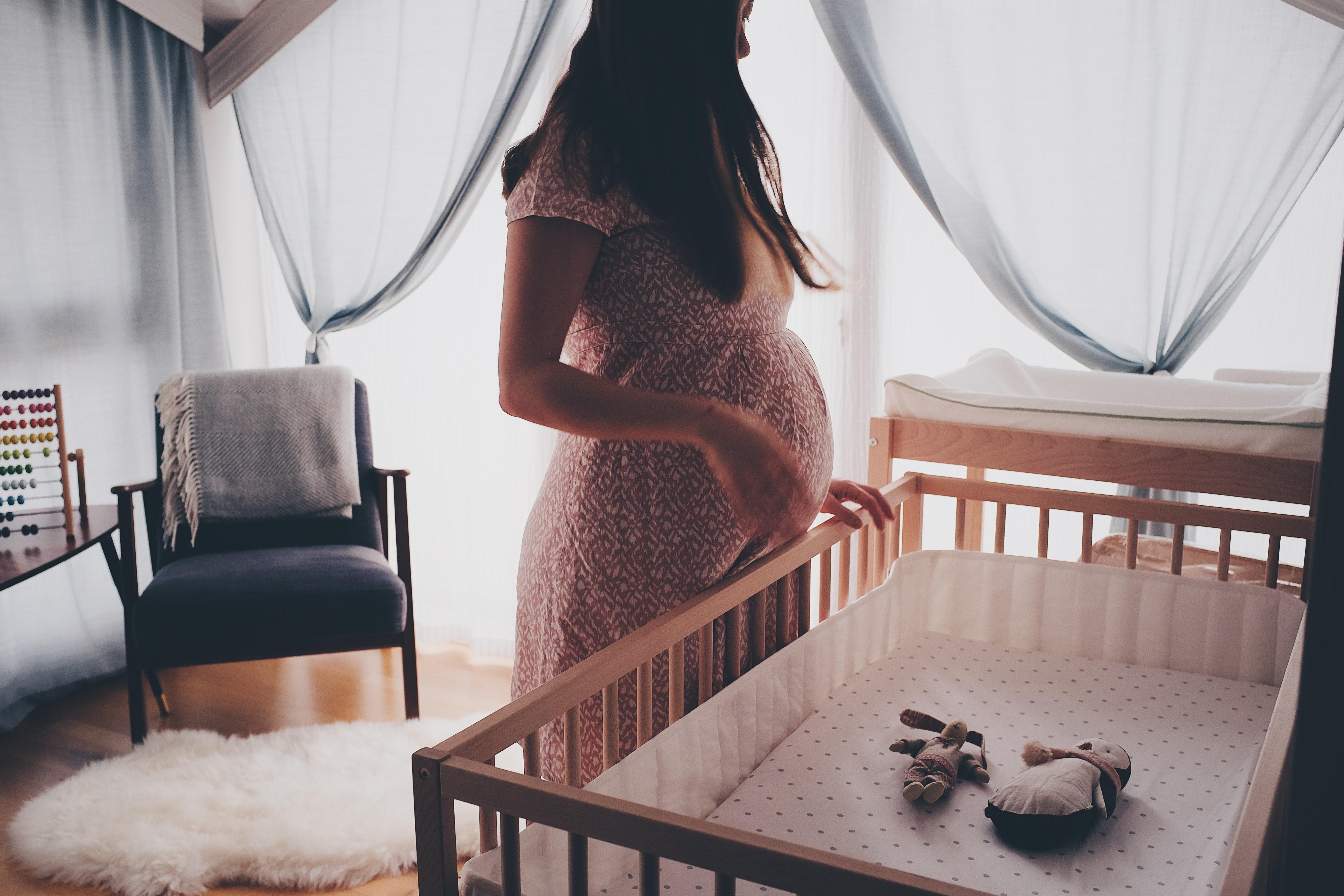 Article continues below advertisement
White Noise Machines
Tech-savvy millennials will love the Hatch Rest, a smart sound machine that pretty much does it all. This sleek device has 11 sound options, a customizable nightlight, and sleep programs for bedtime, nap time, and waking up. The settings, which parents can control via an app, are perfect for approaching sleep health at any age.
The Baby Monitor
If baby gadgets are your jam, the Nanit Pro Smart Baby Monitor might be worth the investment. More than just a video baby monitor, this device also works as a personal sleep coach, growth tracker, breathing motion monitor, and digital baby book. It provides personalized tips and immediate alerts to educate you on your baby's sleep, all with a great camera that provides the best view of your baby.
Article continues below advertisement
Glider Time
You'll likely be spending a lot of time in your nursery glider during the first months of your baby's life, whether it's feeding the baby or rocking them back to sleep, so choose a glider that is high-quality, beautiful, and functional. Nurture& has an advanced glider that boasts an array of functions including power recline, swivel, adjustable headrest, and even a built-in USB charger. This woman-owned company truly has thought of how to make late-night feeds that much more cozy.
The Baby Swing
When it comes to a high-tech baby swing, the MamaRoo is a sound option to try. This swing is made to recreate the motions of parents comforting their babies as it bounces up and down and sways from side to side. The swing is equipped with built-in sounds, or you can connect any MP3 device to play your baby's favorite tunes while they relax or play.