'The 1619 Project' TV Series Is Reframing American History And The Black Experience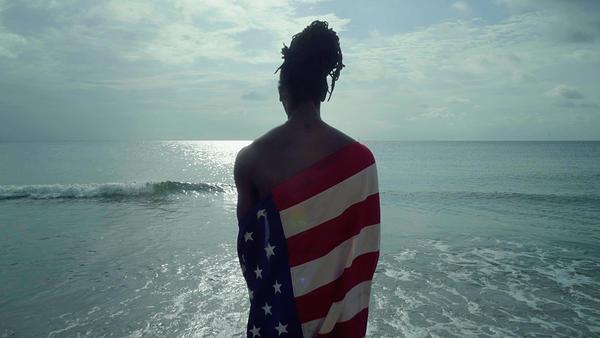 A landmark historical work, 'The 1619 Project,' is coming to TV screens, and Pulitzer Prize-winning journalist Nikole Hannah-Jones serves as host and executive producer on the series.
The docuseries, of which Oprah Winfrey is also part of the production team, is a collection of episodes based on the original work of Hannah-Jones, who led research and completion of the project published by The New York Times in 2019. It included a series of podcasts, essays and photos reframing the history of American slavery—marking 1619 as a pivotal year—and telling the story of the significant and landmark ways in which Black people have contributed to the expansion and success of the U.S. as a nation. (The 1619 Project was also later adapted into a book in 2021.)
Along with accolades, the original project faced scrutiny and controversy, including being targeted by Republican lawmakers. Several pushed to have the material banned from schools in Arkansas, Iowa, and Mississippi, stating that the material misrepresented American history.
The Hulu show, which premieres January 26, includes episodes titled "Democracy," "Race," "Music," "Capitalism," "Fear" and "Justice," all themes that put Black people at the center of American history.
Other leading creatives who worked on the show include Academy Award-winning director Roger Ross Williams, Caitlin Roper, an editor of original "The 1619 Project," Kathleen Lingo, The New York Times' executive producer for film and television, and Shoshana Guy, a Peabody Award-winning executive producer.