2017 Was The Year Of Women Empowerment
2017 was a great year to be a woman. We reclaimed our time and joined together to give unconditional support through both trying and memeable moments. Below you'll find some of our staff's favorite feminist moments from this past year. Let's raise our champagne flutes and toast to a year of growth and perseverance as we continue to fight and win.
2017 Women's March on Washington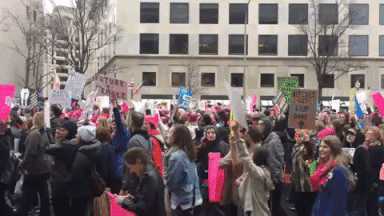 At the top of the year, the Women's March on Washington was held in the nation's capital immediately following the controversial inauguration of Donald Trump. Nationally, the march brought out over 4 million people – nearly double the population of the armed forces. It was named the largest single protest in American history as women, and those who supported them, joined together for a shared cause.
#MeToo 
The #MeToo hashtag was started ten years ago, and in the wake of many workplace assaults, was revamped again t0 support victims of sexual assault and harassment. The movement reminds survivors that they aren't alone in their experiences and that together, we can heal. #MeToo was not a one-off scandal involving one known man in a position of power, as with many other similar incidents involving high-profile men such as Bill Cosby or Donald Trump. Rather, #MeToo is a movement of continuous reporting from women all over the country in response to men across industries abusing their power through sexual assault and abuse. At the moment, the movement shows no signs of slowing down, proving that massive social and cultural change is a possibility, and that women can feel safe in the workplace.
Article continues below advertisement
Black Women Showed Up for the Alabama Senate Election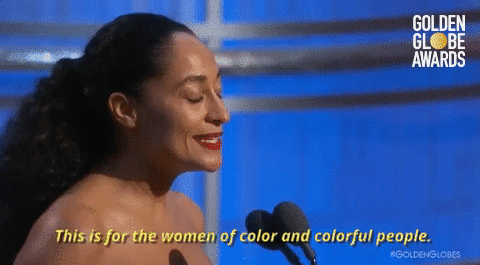 After the resignation of Jeff Sessions, the Black women of Alabama voted 98% in favor of Democratic candidate, Doug Jones, ultimately electing him into the Senate over accused sexual predator and Republican candidate, Roy Moore. Following the election, Chairman of the DNC, Tom Perez, tweeted, "Let me be clear: We won in Alabama and Virginia because #BlackWomen led us to victory." He continued, "Black women are the backbone of the Democratic Party, and we can't take that for granted. Period."
Maxine Waters on CNN. Maxine Waters on the House floor. Maxine Waters on Twitter.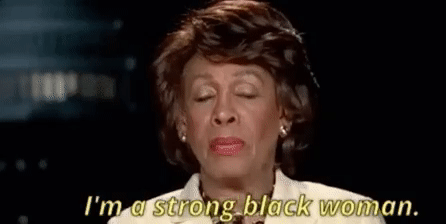 When you mention Maxine Waters, I'm sure a plethora of one liners come to mind. Ms. Waters, who isn't a shy woman, has been extremely vocal this year and 'cannot be intimidated' by anyone, not even Donald Trump.
She tweeted in reference to DT, "Trump asked what Blacks had to lose. It was apparently healthcare, housing, college admission, & freedom after Sessions locks everyone up."
Aunty Maxine – as she's lovingly known by Millennials – is shaping up to be our favorite politician to watch in 2018. Period.
Keisha Lance Bottoms is the Mayor of Atlanta 
Keisha Lance Bottoms won the highly anticipated mayoral race in Atlanta, Georgia this past year, despite Mary Norwood's refusal to accept her loss with grace. After her opponent demanded a recount (eye roll), Lance-Bottoms became the first Atlanta native and second African American woman to hold the title.