2019 Matrix Award Honorees Share The Keys On Winning At Life
By
Nakisha Washington
May 21 2019, Published 8:45 a.m. ET
"Be fearless and have fun." Chief marketing and communications officer of BET Networks, Janine Liburd shared her motto with me as I stood in a room among trailblazing CEOs, award winning television anchors and renowned entrepreneurs.
Bumping shoulders with the 'who's who' in the communications industry is much more than an #IGphoto opportunity (though, I must admit, snapping a selfie with Gayle King was epic!). I wanted to learn what words of wisdom guide these leaders as they join the coveted group of "women who connect the world" including Halle Berry, Diane Sawyer and Tina Fey.
Article continues below advertisement
A room of more than 1,000 people buzzed with excitement at the Sheraton New York Times Square on Monday, May 6 to celebrate the recipients of the 2019 Matrix Awards. The annual event, hosted by New York Women in Communications (NYWICI) has been called the Oscars of the communications industry.
Each of the 2019 honorees has made significant global impacts in the communications field. The awards were presented by influential leaders and friends of the recipients. Even if you don't work in communications, the guiding words that the honorees and presenters shared will help you soar in your career.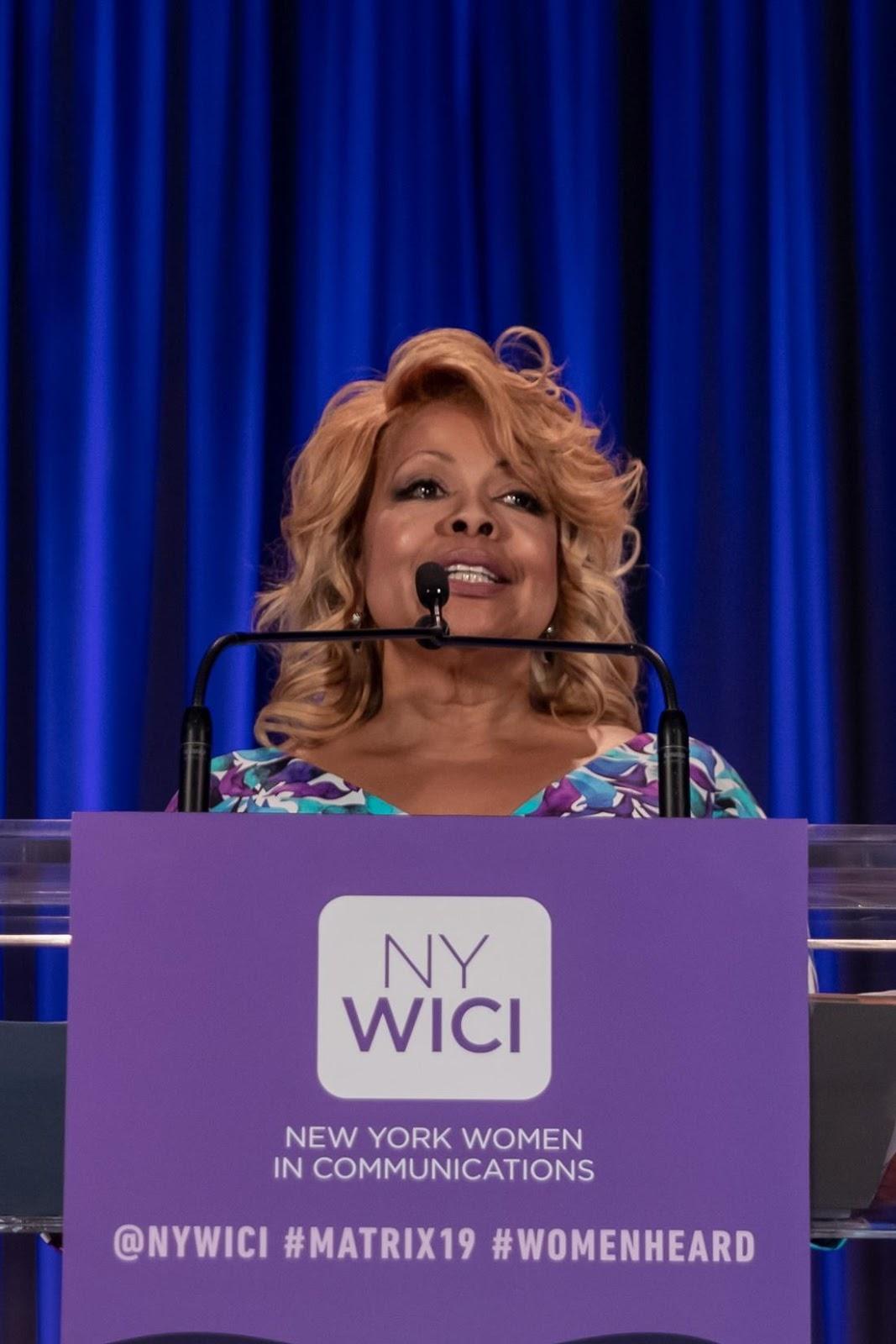 Article continues below advertisement
"Dare To Dream."
President Harrison does not limit her dreams, in her personal life or career. She went on to say, " It is the biggest thing. There is no challenge that you can't meet. There's nothing you can't do. More than anything else, believe in yourself, work incredibly hard and you will get what you want in life."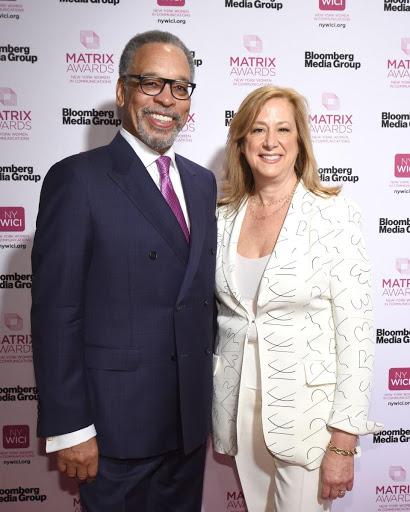 Article continues below advertisement
"See Yourself, Be Yourself."
Lisa Sherman credits this motto as what "made my career". Looking at her career and accomplishments, it's easy to assume that the President and CEO of The Ad Council has always had it all figured out. After reflecting for a moment, Sherman shared, "…there was a point in time in my career where I wasn't allowing myself to be seen. Once that happened, I started to really flourish and do some of the best work of my career."
"Be Flexible, Times Are Changing."
Presenter Bruce Gordon who is a retired Verizon Execute and former CEO of the NAACP leans in to change. He reminds himself daily that "the world keeps changing everyday and its too easy to get comfortable with what you're used to. When you get comfy, you become unwilling to change. Being flexible, acknowledging change, embracing change, even seeking it out is the path towards success."
Article continues below advertisement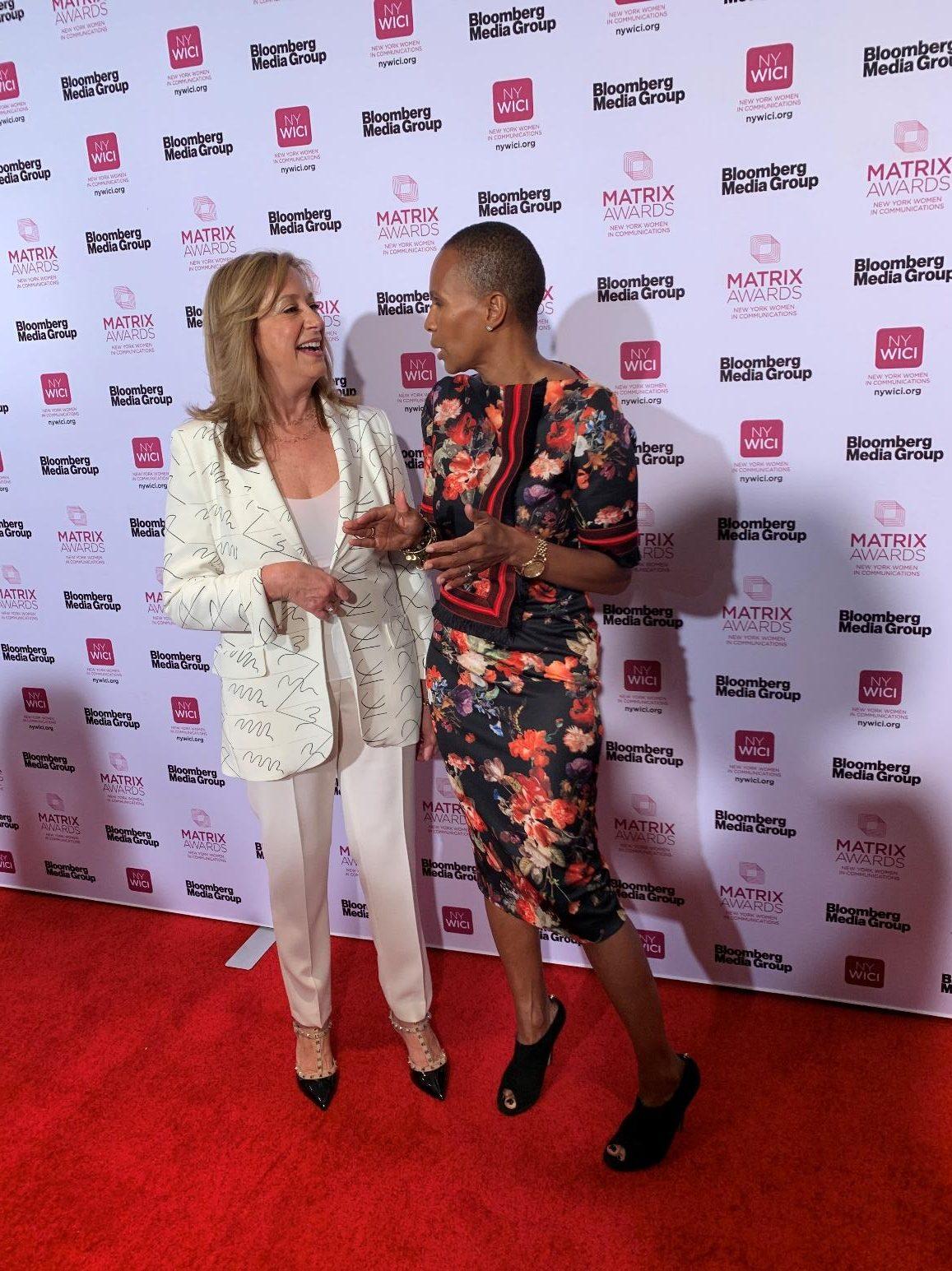 "Be Fearless And Have Fun." 
Jeanine Liburd embodies her motto in everything she does, including chatting it up on the red carpet with fellow honorees. I asked how she balances the weight of the responsibilities of her role. "You always have to keep your focus in mind but if you aren't having fun, smiling and bringing good energy…it's just not going to go so well for you." Noted.
She also shared advice for women who are looking to grow their careers in communications: "There are so many organizations out there to help women make connections in their careers. Spend time learning about other's career paths using social networks. Also, peer to peer mentorship is important. Knowing the right questions to ask a top executive and understanding how corporations work."
I used to think that the keys to success were hidden in a billionaire's journal that went down with the Titanic. However, I learned that they are as simple as dreaming big, believing in yourself, embracing change and having fun.
Click here for a full list of 2019 Matrix Awards honorees.